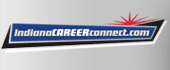 Job Information
HNTB

Field Technical Specialist I

in

Martinsville

,

Indiana
What We're Looking For
Inspects and documents individual activities performed by the contractor in order to monitor compliance with specifications, plans, and other contract provisions, as well as state and local regulations. Works closely with experienced field engineers on various field projects in order to develop field experience in techniques, approaches, and procedures and the nature of engineering systems, equipment, etc.
Our Indianapolis, IN office seeks a Field Technical Specialist I for May 2021. The ideal candidate should have an emphasis in construction or transportation and prefer field work.
Relocation is not provided for this position.
Preferred Qualifications and Skills:
What You'll Need
Essential Responsibilities:
Gains exposure to construction procedures and methodology by assisting experienced field engineers on various construction tasks.

Keeps Inspectors Daily Report of assigned work activities.

Performs mathematical calculations for quantity payments using either English or Metric units.

Performs basic shop drawing review.

Reads and interprets Contractors CPM schedule.

Coordinates testing and monitoring services.

Coordinates and schedules quality control inspections.

Maintains project data documents, including drawings, specifications, test results and reports.

Prepares routine reports on construction progress.

Performs other duties as assigned.
Minimum Qualifications:
Bachelor's degree in Engineering
Visa sponsorship is not available for this position.
About Us
For more than a century, HNTB has helped deliver infrastructure solutions that best meet the unique needs of our clients. With client relationships spanning decades, we understand infrastructure life cycles and have the perspective to solve technical challenges with clarity and imagination. We are far more than a design firm. We see and help address far-reaching issues of financing, legislation, design, construction, community outreach and ongoing operations. As employee-owners committed to the highest levels of performance, we enable clients to achieve their goals and inspiring visions.
Just like we are committed to delivering for our clients, HNTB is also committed to delivering for you by offering benefits to protect the health of you and your family, help you balance family and career, and build your savings for retirement. Learn more by visiting HNTB Total Rewards at https://www.myhntbtotalrewards.com/en/public/ .
HNTB is an Affirmative Action and Equal Opportunity Employer at https://www.hntb.com/equal-opportunity/ .
HNTB does not discriminate on the basis of race, color, religion, sex, national origin, age, disability, pregnancy status, sexual orientation, gender identity, veteran status, genetic information, citizenship status, or other status protected by law. We will provide reasonable accommodations for qualified individuals with a disability where appropriate.
Work Authorization
In compliance with the Immigration Reform and Control Act of 1986, we will hire only U.S. citizens and aliens lawfully authorized to work in the United States (if the position is or will be one which is subject to U.S. law).
Verification of employment eligibility will be required at the time of hire. Visa sponsorship is typically not available for entry level positions.
HNTB participates in E-Verify at https://www.e-verify.gov/sites/default/files/everify/posters/EVerifyParticipationPoster.pdf
Know your rights: Right to Work at https://www.e-verify.gov/sites/default/files/everify/posters/IERRightToWorkPoster%20EngEs.pdf
#college
HNTB