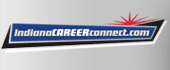 Job Information
Titan America

Plant Operator (1090)

in

Madison

,

Indiana
Plant Operator (1090)
Loading...
Career Opportunities: Plant Operator (1090)
Requisition ID 1090 - Posted 02/18/2021 - Engineering - United States - Indiana - Madison
 Job Description
Titan America, LLC, is a leading environmentally and socially progressive heavy building materials company located in the eastern United States. Titan America is part of the TITAN Group, an independent, multi-regional producer of cement and other related building materials. Our products include cement, aggregate, ready-mixed concrete and fly ash beneficiation. TITAN Group has a record of continuous growth since its establishment in 1902. It has expanded its production and distribution operations into 13 countries, employing more than 5,500 people. Our products protect human life and personal property, improve the quality of life, generate economic prosperity and connect society.
As a Plant Operator for ProAsh North, the primary function of your role is the responsibility for the daily operation of the plant, including but not limited to operations, production, inventory control, safety, environmental compliance. Promote and actively pursue Safety First mentality and OSHA guidelines and provide feedback on process and safety improvements.
Work Schedule: Monday to Friday 7:00am – 3:30pm. Candidate must be able to cover hours from 4:00am to 5:00pm as work load demands.
Responsibilities include:
Operate plant equipment using touch screen technology and make adjustments as required for the safe, efficient operation of the equipment.

Ensure that all products produced meet or exceed customers' expectations regarding quality and service. Ensure adequate inventories in order to meet customer needs.

Ensure that operation remains in compliance with all applicable environmental standards.

Maintain plant in excellent condition, mechanically and esthetically.

Prepare and ensure accuracy of paperwork resulting from daily business; maintain a professional relationship with customers in accordance with established practices and policy.

Directing trucks, loading tankers, preparing shipping paperwork, quality testing from shipments as well as power plant samples

Inventory Control of products

Computer work including email, spreadsheets, shipping software, and documents

Maintain courteous, professional and positive attitude while working with customers, employees and utility operations in a team environment.

Maintain ongoing communication with the Site Supervisor and power plant.
Required Skills:
Excellent math and computer skills.

Must have excellent interpersonal, verbal and written communication skills.

Ability to understand and execute written and oral instructions and relay instructions to follow-on shifts.
Required Experience:
High school diploma or equivalent required.

Minimum of two years of experience in a manufacturing or industrial environment accustomed to working around heavy equipment and being exposed to a "safety first" work environment.
Titan America is an Equal Employment Opportunity (EEO) / Affirmative Action employer and welcomes all qualified applicants. Applicants will receive fair and impartial consideration without regard to race, sex, color, religion, national origin, age, disability, veteran status, genetic data, or other legally protected status