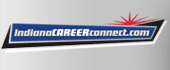 Job Information
Signant Health

Lead Product Architect

in

Madhapur, Hyderabad, India

,

Indiana
Role Overview
Signant Health innovates at the leading-edge of clinical research data, one exceptional service at a time. From the advanced technology of our flexible platform, to the efficiency of our scalable and configurable Randomization and Trial Supply Management () Clinical IRT solution, to our science-focused programs, Signant does it faster, better and with an eye on the future of our industry.
If you're looking for a growing company with delighted customers, a dedication to superb products designed with the patient in mind, and a management team that allows you to make your mark on how the company evolves, we want to hear from you.
We are:
A company that offers a unique suite of solutions, with a unique perspective on clinical research development

Focused on bringing together best-in-class science, technology and service to drive superior clinical outcome results for our clients and for their patients

At the leading-edge of clinical research data, one exceptional service at a time

Experienced and have implemented over 250 studies in more than 80 countries

A company that takes great care to maintain our culture and ensure that each new team member enhances that culture
You are:
Ready to work in an inspiring team environment with an open communication culture

Creative and innovative

A detail-oriented problem solver who delights in adding value to products and their roadmap

Eager to stay abreast of emerging new software technologies, frameworks, and libraries, and identify where these could improve existing or new projects

Able to design, develop, and maintain front-end systems and back-end systems

Providing technical input to project-related decisions

Ready to use unit testing, integration testing, code coverage, and other tools to ensure correctness of software.

Drawn to Development because you like contributing to solid, well-made products

Eager to use your skills in a company with products that helps people
Key Accountabilities/Decision Making & Influence
We are seeking an exceptional candidate to lead and produce software for our team.
This role will require an experienced Lead Product Architect ready to play a key part in our software development efforts, interfacing directly with the engineering, product testing and product management teams to ensure superb-quality development and deployments of software enhancements. As a Lead Product Architect, you will learn our innovative software suite from the inside out. You will grow both technically and increase your product knowledge. At a medium sized company, you will see the impact of your work daily as part of our rapid release schedule.
We pride ourselves on the quality of our systems and our ability to evolve products to anticipate client needs. As a Product Architect, you'll combine organizational skills, familiarity with software development, and a keen detail orientation to help ensure we settle for nothing less than the highest standards.
As a Lead Product Architect you will be contributing to team and software development needs:
Develop architectural solutions for databases, user interfaces, services, etc

Decide on the platforms and coding standards to be used in project development

Evaluate existing software solutions to identify areas for improvement

Oversee architectural approaches from conception to installation

Evaluate and recommend tools, technologies and processes to ensure the highest quality product

Collaborate with peers and other team members to produce modernized software solutions

Communicate successfully all concepts and guidelines to development teams

Provide technical guidance and coaching to developers

Work with a vertical area of one or more products

Help drive the successful completion of development projects.

Create technical design documentation.

Takes active participation in technical training and mentoring for team members and cross functional teams
Knowledge, Skills & Attributes
Required Skills/Experience
Ten+ years' experience professionally developing software.

Proven experience as software architect

Experience with some or all of the following technologies:

Microsoft SQL Server or other relational databases including stored procedures, views and triggers

Microsoft Visual Studio, C#, ASP.NET, .NET Core

Node.js, JavaScript, AJAX, CSS, XML, XSLT

Web page design, Angular, React

Object Relational Mapping (OR/M), MVC, MEF, Unity Framework

Team Foundation Server, BitBucket, Git, Subversion or other source control product

Knowledge of the various services and capabilities of cloud computing platforms (AWS/Azure/GCP)

Understanding of cloud computing design and security principles

An understanding of CI/CD processes and tools like Jenkins or Bamboo is desirable

Knowledge of Docker containers and related orchestration technologies is desirable

Cloud Certifications a plus

Has analytical and conceptual skills, with a curious mind for troubleshooting and building software.

Detail-orientation with the ability to understand how each aspect interacts with the big picture.

An understanding of software development life cycle (SDLC) and programming fundamentals.

Oral and written communication skills and an ability to work with technical and non-technical staff.

A single-minded focus on deadlines and deliverables.

Understanding of Agile methodologies

Fluency in English, both written and verbal.
B.Tech/M.Tech in any engineering preferably Computer science or MCA
Signant Health and its associated business entities are not accepting unsolicited assistance from search firms for any employment opportunity. Please, no phone calls or emails. All resumes submitted by search firms to any employee at our Company via email, the Internet, or in any form and/or method without a valid written search agreement in place for this position will be deemed the sole property of our Company. No fee will be paid in the event the candidate is hired by our Company as a result of the referral or through other means.
Job LocationsIN-Madhapur, Hyderabad, India
Job ID2020-4410
CategoryR&D
Position TypePermanent Employee - Full-Time