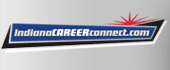 Job Information
Signant Health

Java Developer

in

Madhapur, Hyderabad, India

,

Indiana
Role Overview
Develop web based Enterprise solutions for Pharmaceutical Industry using J2EE, API, Web services and Microservices architecture using Agile scrum methodology.

Conducts unit testing to ensure viability of programming in individual units of source code, script, and/or architecture

Work within a team, collaborate and add value through participation in peer code reviews, provide comments and suggestions, work with cross functional teams to achieve goals.

Performs troubleshooting through analysis of code and data, identifying system issues and concerns, and assisting with resolution of issues

Maintains knowledge of functional areas and considers/communicates the impact of proposed code changes on related areas of the application

Adheres to company policies and procedures for software development methodology, coding standards and guidelines, documentation standards, testing/documentation procedures, and configuration management of application source code and design documentation
Key Accountabilities/Decision Making & Influence
Develops software according to requirements and design specifications

Conducts unit testing to ensure viability of programming in individual units of source code, script, and/or architecture

Adheres to company policies and procedures for software development methodology, coding standards and guidelines, documentation standards, testing/documentation procedures, and configuration management of application source code and design documentation
Diversity and Inclusion Competencies
Dedication and commitment to promote diversity, multiculturalism and inclusion in all work activities

Ability to collaborate in diverse teams to foster productive outcomes.
Knowledge, Skills & Attributes
3+ years of professional experience in software development.

Should be Proficient in Core Java, J2EE, Spring and Struts frameworks, Hibernate, JPA

Experience with UI Frameworks React JS, Bootstrap

RDBMS like Oracle, PostgreSQL, MySQL

Experience in SOAP/REST web services, API's and Micro services implementation

Experience in developing Spring boot micro services.

Write Junit Tests for unit testing and code coverage.

Working experience with Agile/Scrum process is preferredExposure to AWS services

Exposure to CI/CD Process and Docker/Kubernetes

BE/B.Tech in any discipline or MCA
At Signant Health, accepting difference isn't enough—we celebrate it, we support it, and we nurture it for the benefit of our team members, our clients and our community. Signant Health is proud to be an equal opportunity workplace and is an affirmative action employer. We are committed to equal employment opportunity regardless of race, color, ancestry, religion, sex, national origin, sexual orientation, age, citizenship, marital status, disability, gender identity or veteran status.
Job LocationsIN-Madhapur, Hyderabad, India
Job ID2020-4382
CategoryR&D
Position TypePermanent Employee - Full-Time