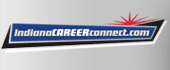 Job Information
Tenneco/Federal Mogul Motorparts

Material Handler

in

Ligonier

,

Indiana
Material Handler
Tracking Code:183668

Job Location:Ligonier, IN

Country:United States
Job Description
POSITION SUMMARY:
Transport all materials and equipment via forklift to each cell operation allowing continuous/expeditious production. Oversee the day-to-to operations of the material handler, will be the point person for material issues on the shift, will help lead the other material handlers/Tuggers.
ESSENTIAL DUTIES AND RESPONSIBILITIES:1. Operate forklift, read and follow directions, and respond quickly in a fast-paced production environment.2. Perform the above within acceptable quality, quantity, performance and safety standards.3. Use Epic Scanner for material movement in SAP.4. Lead Material Team assigned to the shift.5. Shift to Shift pass down/hand off6. Transport materials and baskets to and from work cells as needed to maintain continuous production.7. Overtime as required/requested.
ADDITIONAL DUTIES AND RESPONSIBILITIES:1. Load and unload trucks, dump scrap, move machinery, etc. as requested.2. Perform safety checks and basic preventative maintenance daily on the forklifts.3. Follow safety regulations at all times.4. Work closely with supervisors on change overs to lessen down time.
*This list may not be all-inclusive and may include other duties as assigned by the supervisor.
WORK ENVIRONMENT:
• High noise levels• Constricted work areas and pathways• Some exposure to outside weather conditions
PHYSICAL DEMANDS:
• Extensive sitting with some pushing and pulling• Good visual ability• Good head, hand and foot motion• Ability to lift up to 50 lbs.• Fast-paced
Required Skills
CRITICAL SKILLS/QUALIFICATIONS:• Must possess a high school diploma or GED• Must demonstrate mechanical aptitude• Must be able to acquire forklift license in timely manner• Knowledge of safety regulations• Ability to read an follow written and verbal directions and charts• Flexibility and ability to respond quickly to numerous requests and paging announcements• Alertness and awareness of surrounding activities in all directions• Experience as a fork lift driver
We are an equal opportunity employer. Employment selection and related decisions are made without regard to gender, race, age, disability, religion, national origin, color, gender identity, sexual orientation, veteran status or any other protected class.
Tenneco/Federal Mogul Motorparts