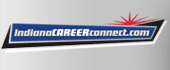 Job Information
NSK Americas

Technical Specialist C

in

Liberty

,

Indiana
Provides the appropriate department or Business Unit with the practical expertise and technical skill for the solving of technical problems. Assists in the development and maintenance of records that can be used for future problem solving; maintains current blueprint file; submits written recommendations with appropriate information and be able to implement any changes and/or procedure modifications; participates in the selection and evaluation of new equipment; monitors the progress of improvement repair activities within the assigned area; capable of working with limited supervision.
Submits in writing, with necessary back-up information, proposed changes in procedure, machine alterations and department training activities. Proposes, gains approval, and implements new techniques which can increase productivity, improve quality, reduce scrap and lower costs.

Maintains record systems in assigned area. Provides reports to Department Manager/Engineer A as required. Develops and maintains a current blueprint file; updates and revises drawings as necessary; makes design changes as necessary and documents with appropriate blueprint.

Does analysis and makes recommendations to Maintenance or Engineering department.

Cooperates with T-NSK Technicians in a manner that optimum technical expertise can be acquired and put into practical use.

Works within the organization in a manner which will accomplish the mission and objectives of the Company. Carries out the responsibilities within the guidelines established by the Department Manager.

Develops and implements spare parts and/or tooling inventory level consistent with department needs and within established budget limitations.

Investigates problem areas; evaluates the various alternatives; implements approved changes; monitors results and makes additional recommendations as necessary.

Participates in the selection and evaluation of new equipment in assigned area; makes recommendation to the Department Manager for the acquisition of new equipment.

Submits budget information necessary to effectively carry out assigned job responsibilities.

Provides appropriate training on new equipment.

Plans work for this position and the work of others.

This job requires a minimum of a Technical Diploma or Associate's Degree in a related field and 2 to 4 years of position-related experience; preferably 4 to 6 years of position-related experience.

Generous vacation and holidays

Medical, dental, vision insurance

Life insurance

Short-term and long-term disability

Flexible Spending Account

Matching 401(k)

Bonus Plan

Competitive Salary with Benefits
NSK is an Equal Employment Opportunity Employer, and all qualified applicants will receive consideration for employment without regard to race, color, religion, sex, national origin, protected veteran status, or disability status, or any other characteristic protected by law.
VEVRAA Federal Contractor
ID: 2020-4063
External Company Name: NSK Americas
External Company URL: www.nskamericacorp.com
Street: 1112 East Kitchel Road