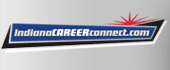 Job Information
PeopleReady

Production Technician

in

Lebanon

,

Indiana
Technicians are responsible for part inspection, loading, setting furnace programs, and unloading parts. Additional duties may include part preparation involving specialized equipment.
Note – Pay Rate for this Job is $16/Hour - $20/Hour
Essential Duties and Responsibilities:
Make electrolytes by: Weighing chemicals, dissolving into solutions, following introduction methods via recipe, and following SDS and standard handling protocols.

Fixture parts or standard research specimens.

Work with hand tools.

Operate PEO power supplies, chillers, and oscilloscopes.

Ability to understand measuring equipment and perform calibrations (e.g. Eddy current probe, pH meter, conductivity meter, and multimeter and electrical insulation meter).

Perform surface area, current density, quantity of electricity calculations, calculate total amp hour/liter for each bath.

Read and understand blueprints and part drawings.

Categorize and quantify results and present to team for further analysis.

Follow all ISO 9001, AS9100, internal quality policies, OSHA safety regulations, and company safety policies.
Job Requirements:
Must be a U.S. Citizen/Green Card holder. Sponsorship is not provided for this position.

Minimum of high school diploma or equivalent.

Must possess strong mathematical skills (i.e. algebra, statistics, etc.).

Must have excellent attention to detail and ability to follow directions.

Must have excellent organizational skills.

Competency in using basic hand tools.

Must be proficient in Microsoft Office software

Previous experience in metal working, machine shops, electrical/plumbing and drafting is highly desirable.

Working knowledge of GD&T a plus.

1Strong chemistry experience or chemical handling a plus.

Forklift experience is a plus.
PeopleReady is an equal opportunity employer, and we value diversity. We do not discriminate based on race, religious affiliation, color, national origin, gender, age, marital status, sexual orientation, gender identity, veteran status, disability, or any other basis protected by law. We will get to know you and connect you with jobs that match your skills, experience and preferences. We work hard every single day to find jobs so each employee has opportunity and variety in their work.
PeopleReady