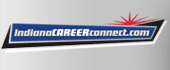 Job Information
QuEST Global

Supply Chain Planning Assist

in

Lafayette

,

Indiana
19359BR
Title:
Supply Chain Planning Assist
Job Description:
Are you a highly organized and detail oriented professional? Do you have a background in supply chain or procurement? Do you have a passion to work in aerospace or the defense industry? Then QuEST may have the job for you.
Who is QuEST?
Our goal is to become the most recognized and trusted global engineering partner for our customers—Fortune 500 companies in the Aerospace, Medical Devices, Oil & Gas, Power, and Transportation industries. We know we can find solutions to their most important technical and business challenges they encounter. We aren't consultants. We help them make their products the most competitive in the world and that's how we've grown to over 13,000 problem solvers from 70 centers around the world. We aspire to be a 100-year company, which doesn't mean staid and boring, but rather, we evolve and adapt to create the frontier of the engineering services industry.
The Team
QuEST has a track record of scaling services for new customers. We are leveraging that expertise to grow our new team supporting one of the largest defense contractors in the country. As a member of this team, you will be on the front lines helping establish the next big account for QuEST. Experienced managers in Delivery will be supporting you and the new team as we launch our unique Engineering Process Services model to help our customers recapture some of their precious bandwidth and help them deliver top notch aerospace and defense products.
The Role
To be successful in this role, you need a background in procurement and the behavioral skills to influence without authority. You will perform a critical support role in assisting overburdened buyers, allowing them to focus on their core competencies. You will be among the first QuEST team members executing this work for this customer and will need to help new team members come up to speed as the engagement expands. Key to your success is your ability to be proactive in finding solutions to the customer's problems, overcoming obstacles, and finding opportunities to bring consistency and improvement to the customer's processes.
Our Culture
We just crossed the 21-year mark, and despite remarkable growth, we have maintained a culture of empowerment at all levels—what we call intrapreneurial. You will be part of the decision making to drive continuous improvements so we can stay happy and healthy as a business in a challenging industry. Not everyone is a great fit. We will throw you into the deep end (with lots of support), but if you want to swim, you have much opportunity. We're not a place where laziness, ego, or rigid thinking fit in, and that's intentional. You can do more at this company than you can in twice the time anywhere else. We accelerate success; you control the throttle and hold the yoke.
Job Functions
Gathering and analyzing information from suppliers to update reports for key stakeholders (delivery dates, shortages, etc.)

Researching procurement status in SAP and ensuring timely updates are made for data integrity

Ensuring suppliers & the customer have all paperwork in order so that orders can be placed and parts can be shipped and tracked appropriately

Preparing and presenting reports to cross functional teams

Task prioritization and coordination of efforts to meet deadlines
Qualifications
We're excited to talk to you if your qualifications meet the following criteria:
Hold at least an Associate's Degree.

Have 3-5 years of experience in procurement is preferred, ideally for a manufacturing company.

Have an understanding of the full procure to pay process.

Have exposure to ERP systems, use of SAP preferred.

Experience with PRISM is a plus

Are proficient in Microsoft Office tools, especially PowerPoint and Excel.

Work well in a team oriented environment.

Like to work in a fast paced, creative environment without a lot of management over site. You are independent and forward facing.

Enjoy people and dynamic teams with diverse experiences. We have fun together!

US Citizen required due to nature of work

US Security Clearance holder preferred
Location: Lafayette, IN
Travel: No travel anticipated
Compensation type: Full Time - Regular, Hourly Non-Exempt
Reports to: Team Leader
Contact: TAT_NA@quest-global.com
Auto req ID:
19359BR
Job Type:
Full Time-Regular
Assignment Country:
United States
Total Years of Exp:
3 - 6
Education Type:
Associate Degree-Others(NonTechnical)
Assignment State:
INDIANA
Assignment Location:
Lafayette
Experience Level:
Mid Level