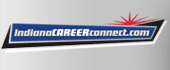 Job Information
Amentum

Maintenance Technician

in

Lafayette

,

Indiana
Job Summary
Amentum is seeking a 1st shift high-level Multi-Skilled Technician to join our industrial maintenance team in Lafayette, IN. T ypical work schedule is Monday – Friday, 7:00am to 3:30pm; hours may vary based on business demand.
This position is responsible for acting as a subject matter expert in troubleshooting, servicing and documenting the electrical and controls needs of process / production equipment in an industrial environment.
Maintains, improves, and participates in developing control systems, programming ladder logic / PLCs (Allen Bradley, Siemens, Fanuc, GE, MicroLogix, ControlLogix, and PLC-5) and HMI.

Works with Allen Bradley, controls and instrumentation such as thermocouples and transducers, as well as primary voltages up to and including 480v.

Provides instruction, mentors and trains less skilled technicians as needed.

Effectively communicates with the site management team and the customer to understand requirements, solve complex electrical problems, and provide solutions to manufacturing problems

Demonstrates ability to identify and correct any safety-related issues and perform independent equipment evaluations to identify potential equipment failures.

Performs General Maintenance of equipment as required.

This position is also responsible for providing leadership to the maintenance staff and directing the daily workflow of the team. Must be self-motivated and demonstrate the strong organizational/time management skills needed to be successful in this role.Responsibilities:• Diagnoses, troubleshoots, maintains, and repairs process/production machines, equipment and related electrical equipment, such as electrical control circuits from 24v up to and including 480v AC, electro-mechanical test devices, instrumentation devices, PLCs / ladder logic controllers, and variable frequency drives as necessary. • Calibrates instrumentation equipment and controls for optimum performance.• Procures parts from crib systems, OEM or authorized vendors.• Identifies and documents cost savings.• Develops and monitors work assignments for other technicians and coaches as appropriate.• Utilizes strong mechanical and electrical skills in order to complete assignments.• Creates and modifies site operations procedures for equipment and recommends facilities reliability improvements.• Performs preventive maintenance on process/production equipment as scheduled in the Computerized Maintenance Management System (CMMS).• Responds and provides service and feedback to the customer on all work orders while assuring compliance to codes, regulations and industry standards.• Recommends activities to improve maintenance methods and equipment performance.• Analyzes and resolves work problems, or assists workers in solving work problems.• Understands company policies and enforces safety regulations. Safely performs functions of the position including following proper safety guidelines such as job hazard analysis and lockout/tagout procedures and wearing PPE as required. • Operates various measuring, diagnostic and testing instruments to help provide energy efficiency solutions.• Operates a variety of equipment such as hand tools, laptop computers and diagnostic hardware to perform work.• Maintains a strict schedule in order to be successful in the assignment, yet demonstrates flexibility in the day-to-day activities and scheduling for the benefit of the customer. • Exhibits strong leadership skills, such as motivation, delegation, ownership, leading by example, well-developed organizational skills, excellent communication skills, etc.• Promotes and adheres to the Amentum Safety Structure. • Other duties as assigned by Manager or Supervisor• Assist with Root Cause Analysis.
Minimum Requirements
High school diploma or GED.

5 years of experience performing mechanical maintenance and repair on production equipment in an industrial environment, or demonstrated equivalent combination of education and experience.

Experience trouble shooting CNC machine tools and other complex mechanical systems.4.Experience troubleshooting robotic control systems, such as Fanuc, ABB, etc.

Must have the ability to work in an aerial lift or scissor lift at heights up to 30 feet or higher.

Must be a U.S. Citizen
Preferred Qualifications
Associates degree or technical certification in Industrial Technology, Industrial Mechanical, or related technical program.

Experience diagnosing, troubleshooting and repairing industrial production systems such as conveyors, Harpoon systems, Coolant systems to OEM specifications.

Experience with alignments and timing machines using Precision calibration tools.

Experience diagnosing, troubleshooting, and repairing pumps, motors, gearboxes, supply and exhaust fans, power transmission components, hydraulic and pneumatic systems,

Experience troubleshooting and repairing cranes and hoists.

Experience utilizing measurement tools such as micrometers, dial indicators, various type gauges, and calibers to set tolerances to OEM Specifications.

Experience performing pipefitting, welding, fabrication, and millwright related work.

Experience welding using MIG, TIG, and arc welders.

Other Attributes:

Must be willing to work overtime when required. May be required to work holidays and weekends.
EOE including Disability/Protected Veterans. If you are an applicant with a disability that requires a reasonable accommodation to complete any part of the application process, or are limited in the ability—or unable to use—the online application system and need an alternative method for applying, you may contact our Reasonable Accommodation Helpline at 1-888-877-3181 or 301-944-3299 or email itsupport@amentum.com for assistance. In order to address your request, the following information is needed:
LP.SKU-D1.LIST
Upon receipt of this information we will respond to you promptly to obtain more information about your request.
Amentum