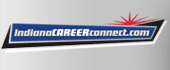 Job Information
MacAllister

Lead Technician - Shop Service

in

Lafayette

,

Indiana
The Team Lead performs mechanical services on new and used heavy equipment in the service shop area. The position is responsible for testing, repairing heavy equipment, ordering parts and the job documentation associated with the repairs. Additional responsibilities include; assigning work, assisting technicians in the troubleshooting and completion of work, facilitating efficiency in repairs by assisting technicians with parts and tooling, adhering to Cat Contamination Control guidelines, adhering to all safety regulations and training new technicians on safety rules and best practices. Team Lead provides critical on the floor coaching, mentoring and leadership for their team of technicians. Position reports and communicates daily to the Service Supervisor.
Responsible for safety performance of self and team, reinforcing adherence to all OSHA regulations and safety rules. Promotes and reinforces a culture of safety first by regularly observing technicians at work, assessing the safety of their behavior, the conditions in which they are working and providing regular, timely feedback.

Diagnoses and repairs equipment in the service shop.

Completes all required job documentation accurately and efficiently; this includes properly allocating time to each job, writing service reports, tracking parts charged and parts returned and remanufactured / warranty core returns. Ensures team of technicians are completing respective job documentation accurately and efficiently.

Leads technician workforce; coordinating work assignments and communicating customer expectations for each assignment. Team Lead informs Shop Supervisor of any changes made to the scope of work on the shop floor. Responsible for self and team adherence to company policies and procedures, providing coaching and delivering feedback to employees on an ongoing basis. Maintains strong healthy relationships with each technician based on mutual trust & respect, good communication and liberal application of the Golden Rule. Participates in annual evaluation with technician and supervisor.

Assists the service technicians in completing assigned work for repairs and service maintenance, troubleshooting and assisting with repair related problems as needed. Responsible for verifying "quality of work," setting high quality standards for repairs and measuring conformance to such standards.

Maintains customer satisfaction by understanding customer needs and deadlines, completing scheduled repairs and service as safely, timely and accurately as possible. Eliminates the root cause of errors which result in customer dissatisfaction.

Acts as major contributor in accomplishing the department's financial goals; sharing responsibility for all results such as profitability, expense management, customer satisfaction, rework, quality, turnover and employee satisfaction.

Maintains company issued equipment and tools, keeping them in good working order.

Maintains good housekeeping (5S) in shop area and equipment; keeping it clean, organized and in good working order.

Knowledge, skills and abilities typically acquired through a high school education or equivalent. Technical background provided through a vocational school with studies in diesel equipment repair.

3-5 years of mechanical experience with heavy equipment, preferably with Caterpillar. Strong working knowledge of hydraulics, power train and electrical systems.

Willingness to serve as "working leader," performing service repairs and maintenance work as departmental workload requires. Individual works for the mutual benefit of the team, seeking agreement and new solutions whenever possible.

Acts as coach and mentor, taking the time to educate and inform staff. Reinforces or corrects performance in positive constructive manner.

Demonstrates strong communication skills; actively listening to employees and responding promptly, thoroughly and professionally to employee and customer input. Communicates effectively in groups.

Strong customer service skills with the ability to meet or exceed customer expectations. Responds to customer requests with a sense of urgency, treating customers as his/her highest priority. Takes personal responsibility with customers, keeping commitments and following through on requests. Solid understanding of price, quality and turnaround, actively applying this understanding consistently and well.

Solid understanding of work area metrics, takes responsibility for improving metrics and results. Understands the value of 6 Sigma in the workplace and contributes when asked. Applies initiative, demonstrating a "self starting" ability to daily work and proactively making improvements to the work process.

Exhibits good problem solving skills; is ably to identify problems, solicit other's opinions and offer valid solutions. Interprets and applies policies, procedures and guidelines. Demonstrates a basic understanding of warranty administration.

Is able to project professionalism with both internal and external customers, including personal appearance along with friendly, courteous treatment of peers, subordinates and customers.

A strong knowledge of the product and a good knowledge of the product market with a strong respect for the Caterpillar influence.

Is able to operate industry specific PC and main frame programs with a basic understanding of MS Word, Excel and data base systems.

The ability to work over time and weekends.
The duties and responsibilities described here are not a comprehensive list, and the scope of the job may change as necessitated by business demands.
MacAllister Machinery Co Inc. is an Equal Opportunity Employer (EEO)
Job ID: 2018-2667
Shift: 2nd
External Company Name: MacAllister Machinery Co., Inc.
External Company URL: http://www.macallister.com/
Street: 500 Hine Drive