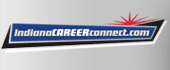 Job Information
Franciscan Health

Groundskeeper

in

Lafayette

,

Indiana
Groundskeeper
Engineering and Maintenance East
Franciscan Health
1701 Creasy Lane Lafayette, IN 47905
Days; Days/Evenings; Days/Nights; Evenings; Evenings/Nights; Holidays; Nights; Schedule Varies; Weekends
Full-Time
High School Diploma/GED Preferred
WHAT WE NEED
Groundskeeper
WHO WE ARE LOOKING FOR
Patients, visitors and staff are all affected by the appearance of the spaces around them. Keeping walkways clear of snow and maintaining the lawns may not seem like a big deal – but it makes a big impression. We need people who can help improve the aesthetic of the area. More than that, we need people who keep our hospital looking like the place of compassionate care that it really is.
Do you have grounds or landscaping experience? Do you take pride in a job well done? Are you able to follow instructions accurately? We have a great job waiting for you!
WHAT YOU WILL DO
Assist with the setup and take down of special events, including hauling booths, chairs, and tables to event locations.

Ensure sidewalks and entrances are free of trash and debris.

Ensure the trash compactor areas are clean and orderly.

Monitor the condition of grounds equipment, including checking oil and coolant levels, and helps to service and maintain equipment.

Operate trucks, tractors, and snow equipment as well as hand tools in a safe and efficient manner.

Police the grounds for trash and collect and dispose of it appropriately.

Remove snow and ice from sidewalks and parking lots in order to maintain safety and maneuverability.

Remove snow around entrances and sidewalks using hand shovels.

Remove tree branches, leaves, and plant matter that litter the grounds.
WHAT IT TAKES TO SUCCEED
Prior grounds, labor, and/or landscaping experience.

Basic math skills, such as adding, subtracting, multiplying and dividing.

Equipment maintenance and repair.

Follow directions as communicated in a variety of ways.

Maintain grounds equipment.

Operate various grounds equipment.

Work independently with minimal supervision.

Time management.

Able to drive a box truck.

Able drive a 3/4 ton truck.

Effectively communicate verbally and in writing.

Computer skills.
WHAT WE'RE LOOKING FOR
0-1 Years Experience
License(s): Driver's License
Certification(s):
Travel: Never or Rarely
EQUAL OPPORTUNITY EMPLOYER
It is the policy of Franciscan Alliance to provide equal employment to its employees and qualified applicants for employment as otherwise required by an applicable local, state or Federal law.
Franciscan Alliance reserves a Right of Conscience objection in the event local, state or Federal ordinances that violate its values and the free exercise of its religious rights.
Franciscan Alliance is committed to equal employment opportunity.
SUPPORT SERVICES ​​​​
Lafayette, IN, US, 47905
Full-Time
Never or Rarely
employmentType: Full-Time
Days
Lafayette
IN
47905
1701 Creasy Lane