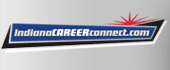 Job Information
Integra LifeSciences

Calibration Technician

in

Lafayette

,

Indiana
Calibration Technician
US–IN–Lafayette, Vacancy ID2021-37637
Career Home › Job Search Results ›Calibration Technician
Changing lives. Building careers.
Integra LifeSciences, a world leader in medical technology, is dedicated to limiting uncertainty for surgeons, so they can concentrate on providing the best patient care. Integra offers innovative solutions in orthopedic extremity surgery, neurosurgery, reconstructive and general surgery, and regenerative wound care.
Founded in 1989 Integra is headquartered in Plainsboro, New Jersey and has more than 4,000 employees worldwide. Integra's common stock is listed on The NASDAQ Stock Market under the symbol "IART."
RESPONSIBILITIES
Responsibilities
The Calibration Technician will coordinate with various departments to perform calibrations, testing, and troubleshooting of manufacturing instruments and equipment. Perform planned and unplanned maintenance on manufacturing equipment. Monitor equipment failures and determine need for appropriate repairs. Install and configure new instruments. Operate various test instruments and test fixtures. Develop testing procedures and strategies. Adhere to Good Manufacturing Practices (GMPs) and Standard Operating Procedures (SOPs).
Perform calibrations and maintenance activities prior to the scheduled due date

Document calibration and maintenance activities in an electronic CMMS system

Manages schedule and works with engineering & production teams to ensure equipment availability

Provide input on maintenance and calibration procedures

Schedule and work with vendors to perform calibration and maintenance activities

Execute engineering protocols and validations

Perform investigations and support CAPAs as needed

Ensure proper documentation is completed to meet quality system requirements
QUALIFICATIONS
What are we looking for?
Qualifications
Requirments
A minimum of a high school degree or GED; prior experience or related education is a plus
• 3+ years of experience in a technical/technician role. Prior experience performing calibrations and maintenance activities preferred; regulated industry experience preferred
• Computer proficiency (CMMS experience preferred)
• Understanding and application of Good Documentation Practices (GDP)
• Ability to manage multiple tasks simultaneously
• Excellent analytical thinking, technical writing, and documentation skills
• Basic mathematics.
• Travel pp to 10%
• Lifting of up to 40 lbs
• Standing for two hours or more
• Ability to wear and put on sterile gowning
• Ability to work in clean room environments
OUR PRODUCTS
We are proud of our 25 year heritage as a leader in regenerative medicine. Today, our scientific innovation and diverse product portfolio continue to help patients and surgeons around the world.
OUR CULTURE
We have an entrepreneurial, small company feel, yet deliver big company results. Your ideas – big and small – are welcome here. We embrace change and reward our people who are committed to making Integra a stronger company.
OUR VALUES
We believe how we do things is as important as what we do. Our Values guide how we work and how we act towards our customers, patients and each other every day. We value Our People, Integrity, Excellence, Embracing Change, Decisiveness and Teamwork.
Integra LifeSciences is an equal opportunity employer, and is committed to providing equal employment opportunities to all qualified applicants and employees regardless of race, marital status, color, religion, sex, age, national origin, sexual orientation, physical or mental disability, or protected veteran status.
This site is governed solely by applicable U.S. laws and governmental regulations. If you'd like more information on your rights under the law, please see the following notices:
EEO Is the Law (https://www.eeoc.gov/laws/index.cfm) |EOE including Disability/Protected Veterans (https://www.eeoc.gov/eeoc/publications/ada_veterans_employers.cfm) Integra LifeSciences is committed to provide qualified applicants and employees who are disabled veterans or individuals with disabilities with needed reasonable accommodations in accordance with the ADA (https://www.eeoc.gov/eeoc/publications/fs-ada.cfm) . If you have difficulty using our online system due to a disability and need an accommodation, please email us at careers@integralife.com or call us at 855-936-2666.
Please see our Privacy Policy (https://www.integralife.com/privacy) . Use of this site constitutes your consent to application of such laws and regulations and to our Privacy Policy. Your use of the information on this site is subject to our Terms of Use (https://www.integralife.com/terms) . You should view the News section and the most recent SEC Filings in the Investor section in order to receive the most current information made available by Integra Life Sciences. Contact Us (https://www.integralife.com/contact) with any questions or search this site for more information.
© Copyright 2020 Integra LifeSciences Corporation. All Rights Reserved.
Integra LifeSciences