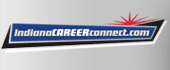 Job Information
Linde Engineering North America Inc

Production Coordinator

in

LA PORTE

,

Indiana
The Linde Group is known as one of the world leaders in gases, engineering and healthcare. We operate in more than 100 countries across the globe and generated revenue of 17.9 billion euro in 2015. But what makes us great is our people because they make great things happen. Linde employees take pride in what they do because they know it makes a real difference to our customers. They are empowered to turn a challenge into an opportunity to learn and grow. This is how they take the lead, every day.
Linde is currently seeking a Production Coordinator to join the team in the La Porte, IN area.
The Production Coordinator will assist the Zone Production Manager with the execution of principle operational responsibilities to meet or exceed key performance indicators at the production facility. They will support the liaison between the plant, Linde account management and the customer.
Safety and Regulatory
▪ Manage site compliance to management systems; Serve as Safety, Health, Environmental and Emergency Co-ordinator, QC Designee, Document Manager, and Corrective and Preventative Action administrator
▪ Ensure all changes to equipment or procedures follow EMOC procedure
▪ Ensure the HWP process, Lock Out Tag Out (LOTO) and energy isolation procedures are adhered to by all employees and contractors
▪ Manage all waste streams leaving site(s) to comply with government regulation
▪ Manage storage of all hazardous materials at site(s) in accordance with government regulation
▪ Host internal and external audits: utilize Web Audit Manager and Synergy to execute, document all corrective actions issued to the site from Audits and Incidents review (when applicable)
▪ Maintain site security and orderliness
Reliability
▪ Planning and executing of major and minor plant maintenance activities including management and oversight of contractors
▪ Ensure all equipment condition monitoring parameters are reviewed and in within limits
▪ Ensure spare parts are available and inventories are accurate
▪ Oversee all planned and unplanned maintenance activities
▪ Provide turnaround scopes to scheduling, sales, reliability group etc.
▪ Maintain current the Site Contingency Plan information
▪ Maintain a Shutdown and Turnaround work list and schedule
▪ Manage the efficient use of downtime
Process Operation and Efficiency
— Responsible for reliable plant operations (including ECOVARs and C02 depots where applicable)
— Execute the production plan – interface with the ROC (where applicable) and the national scheduling center (NSC) (where applicable)
— Inventory management of bulk liquid storage and backup units at the site(s)
— Ensure work instructions are adhered to
— Act as process expert and know when to escalate problems to Area, Regional or Central levels
— Ensure compliance with corporate standards and best operating practices
— Work effectively with organization support groups to improve reliability and costs
Administrative and Managerial (Staff)
▪ Assist with payroll and personnel issues
▪ Manage staff training and growth through computerized training program and performance management process
▪ Manage change, encourage capability, motivate staff, development and foster teamwork within the plant
▪ Ensure all employees, contractors and visitors are appropriately trained
▪ Timely and accurate entry of information required to invoice the customer
▪ Accept On-call duty and overtime as required
Administrative and Managerial (Customer)
▪ Follow all Quality Control requirements to ensure a quality product is delivered to Linde's customers. Meet FDA requirements (where applicable)
▪ Assist Area Manager with managing customers relationship; Act as point of contact for day-to-day operational issues with customers (customer liaison - including tonnage invoicing data collection)
▪ Promote customer focus amongst staff
▪ Manage customer reporting process (if applicable)
▪ Provide technical support to commercial account representatives
Administrative and Managerial (Fiscal)
▪ Assist Area Manager with planning budget(s) and control variable costs
▪ Perform benefit analysis for decisions
▪ Meet or exceed performance indicators
Basic
▪ High School Diploma and certificate in a technical discipline
▪ Minimum of 10 years expereince in a related process plant operations and reliability activity
Other
▪ Bachelor's degree in Engineering is preferred
▪ Demonstrated track record in solid safety performance
▪ Valid driver's license with good record
▪ Math – basic algebra, fractions/percentages, unit conversion
▪ Personal computer proficiency (Internet, word processing, spreadsheets), and other software used by the company
▪ Knowledge of Linde Management Processes
▪ Strong organizational ability
▪ Strong oral and written communication skills
▪ Strong interpersonal abilities to support mentoring/coaching activities
▪ Aptitude for Project management/Change management
▪ Capacity for Crisis Management skills – damage control, tradeoffs, etc
▪ Excellent troubleshooting and problem solving skills
▪ Familiarity with relevant OSHA standards
▪ Strong mechanical aptitude
▪ Ability to interpret engineering and electrical drawings to include P&IDs and One Line Diagram
Linde offers excellent salaries, world-class benefits, and unparalleled opportunities for development – all to create an invigorating and satisfying environment.
Join a World Leading Team Today!
Linde is an Equal Opportunity Employer (EOE). Company provides equal employment opportunities to all qualified applicants without regard to race, color, religion, sex, sexual orientation, gender identity, national origin, protected veteran or disabled status or any legally recognized status entitled to protection under applicable federal, state, or local laws.
ID: 2017-4108
External Company Name: Linde Engineering North America, Inc.
External Company URL: lindeppusa.com
Street: 7996 North State Road 39