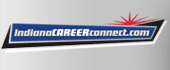 Job Information
Fiat Chrysler Automobile

Unit Leader – SVR

in

Kokomo

,

Indiana
Unit Leader – SVR
Job ID:1042263
Career Area:Manufacturing & Production
Job Category:Manufacturing-Operations
Location:Kokomo,IN
46902,US
Date Posted:January 11, 2021
Brand:FCA Group
Apply (http://www.candidatecare.com/srccsa/RTI.home?c=40&d=fcagroup.candidatecare.com&r=5000678184110&rb=SYMPHONYTALENT) Refer A Friend (http://www.candidatecare.com/srccsh/refer.guid?r=5000678184110&d=fcagroup.candidatecare.com&o=true&_closeWindow=true)
Share this job
Share on Facebook (http://www.facebook.com/sharer.php?u=https%3A%2F%2Fcareers.fcagroup.com%2Fjob%2F12090180%2F&t=Unit%20Leader%20-%20SVR%20Manufacturing%20%26%20Production%20FCA)

Share on Twitter (https://twitter.com/share?text=Unit%20Leader%20-%20SVR%20Manufacturing%20%26%20Production%20FCA&url=https%3A%2F%2Fcareers.fcagroup.com%2F%3Fp%3D78%26job_id%3D12090180)

Share on Linkedin (http://linkedin.com/shareArticle?mini=true&title=Unit%20Leader%20-%20SVR%20Manufacturing%20%26%20Production%20FCA&url=https%3A%2F%2Fcareers.fcagroup.com%2Fjob%2F12090180%2F)

Share by Mail (mailto:?subject=Unit%20Leader%20-%20SVR%20Manufacturing%20%26%20Production%20FCA&body=https%3A%2F%2Fcareers.fcagroup.com%2Fjob%2F12090180%2F)
Job Overview
Qualifications
The Summer Vacation Replacement (SVR) is responsible for managing multiple work teams in a fast paced, high volume unionized manufacturing environment. The SVR will be responsible for coordinating daily team activities to achieve business metrics and implementing World Class Manufacturing (WCM) tools and processes. The SVR will be required to oversee and develop highly functioning work teams, comprised of team leaders and team members and practice the FCA Leadership Principles. SVRs are assigned to our facilities located throughout Indiana in the following organizations: Assembly Operations; Engine & Transmission Manufacturing; Environment, Health & Safety; Industrial Engineering; Manufacturing Engineering; Material Logistics Management; and Stamping Operations.
Basic Qualifications
Bachelor's degree or currently pursuing a Bachelor's degree

Ability to work any shift and overtime as required

Willing to work in a manufacturing environment
Preferred Qualifications
Bachelor's degree or currently pursuing a Bachelor's degree in a Manufacturing related field

Previous manufacturing supervisory experience

Previous experience working in a union environment

Ability to work in a team environment

Excellent organizational, written and oral communication

Excellent interpersonal skills

Strong interest in manufacturing and manufacturing operations in the automotive industry

Demonstrated knowledge of LEAN Manufacturing processes

Demonstrated ability to coach/mentor/develop team members

Proficient in Microsoft Office applications
Our benefits reflects the FCA commitment to helping you reach your personal and professional goals. In addition to an environment that promotes career development, we offer benefits for a healthy lifestyle and a rewarding future, designed to take care of you and your family, in various stages of life.
As a global company, our employee packages will vary by country, customary norms and the legal entity into which you are hired.