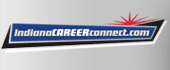 Job Information
Fiat Chrysler Automobile

Maintenance Area Supervisor – KEP

in

Kokomo

,

Indiana
Maintenance Area Supervisor – KEP
Job ID: 1041804
Career Area: Manufacturing & Production
Job Category: Manufacturing-Operations
Location: Kokomo , IN
46902 , US
Date Posted: November 6, 2020
Brand: FCA Group
Apply (http://www.candidatecare.com/srccsa/RTI.home?c=40&d=fcagroup.candidatecare.com&r=5000661646410&rb=SYMPHONYTALENT) Refer A Friend
Share this job
Share on Facebook

Share on Twitter

Share on Linkedin

Share by Mail
Job Overview
Qualifications
The Maintenance Supervisor is responsible for assisting and coaching team leaders and team members on 5S (sweep, sort, sift, sanitize and sustain) activities in the departments assigned. The Maintenance Supervisor will assist in identifying contamination sources and establish countermeasures to eliminate them. The Supervisor will assist in the reduction of CILR time to improve overall OEE, assist in the updating of job instructions, one point lessons, and pre-flight checklists in the area(s) of responsibility and assist production teams in tracking KPI's (key performance indicators) utilizing the systems and tools available. The Maintenance Supervisor will manage machine classification based on cost deployment and breakdown maps, leading OEE, MTBF, and MTTR analysis. Drive proper measures to reduce and/or eliminate breakdowns and minor stoppages to achieve zero losses. Lead spare parts management activities, striving for minimal loss due to part availability and lead the effort in the definition and catalog of spare parts. The Maintenance Supervisor will support the cross functional team in the top 5 problem identification processes while utilizing World Class Manufacturing (WCM) tools to reduce/eliminate variation. Responsibilities include supporting all activities required by the Production Business Unit Leader to improve safety, quality, delivery, and cost in the area(s) of responsibility. Additional responsibilities include monitoring and driving CILR (cleaning, inspecting, lubricating and re-tightening) ownership as identified on the AM calendar for model machines and expansion areas. Implement the use of visual controls to improve the overall workplace by providing a status at a glance. Attain daily production output including the implementation of preventive and predictive maintenance programs in the area(s). Provide all required maintenance support for machinery and process related activities in the production lines ensuring the safety and integrity of all involved parties in the work environment. Drive the EWO (emergency work order) process to document all equipment failure issues. Analyze process parameters influencing product variation and assist production teams and engineers in the identification of root cause and coordination of process improvement/saving actions. The Maintenance Supervisor will facilitate communication between departments, lines, and internal suppliers (external to respective area, internal to plant infrastructure). Obtain outside resources and information when technical challenges exceed capability of the cross-functional team. The chosen individual will participate in PFMEA (process failure model effects analysis) activities in the area of responsibility as well as participating in the implementation of the AM (autonomous maintenance), PM (professional maintenance), QC (quality control), FI (focused improvement), and PD (people development) pillar standards using WCM methodology. Step in as Production Business Unit Leader as required and will support all activities required by the Production Business Unit Leader to improve safety, quality, delivery, and cost in the area(s) of responsibility. The Maintenance Supervisor will contribute in the continuous improvement process and achievement of KPI indicators in order to reach the agreed upon targets. Participate and support the implementation of WCM pillars within assembly department. Actively participate and intervene in project development in the assembly department to reduce/eliminate waste identified through cost deployment. Carry out the entrusted tasks in line with requirements of the Quality Management System and targets aimed at obtaining the best results possible in the field of quality, delivery, and costs.
Basic Qualifications:
High School Diploma or GED required

Must be able to lead and coach skilled employees in World Class Manufacturing (WCM) methodologies

Must have excellence communication skills and strong knowledge of business metrics

Demonstrated leadership competencies

Ability to multitask and work well with all levels of management, union and other organizations

Must be available to work overtime, off shifts and holidays as needed
Preferred Qualifications:
Technical or advanced degree

Bachelor's degree or associates degree with Journeyman's card
Our benefits reflects the FCA commitment to helping you reach your personal and professional goals. In addition to an environment that promotes career development, we offer benefits for a healthy lifestyle and a rewarding future, designed to take care of you and your family, in various stages of life.
As a global company, our employee packages will vary by country, customary norms and the legal entity into which you are hired.
Apply (http://www.candidatecare.com/srccsa/RTI.home?c=40&d=fcagroup.candidatecare.com&r=5000661646410&rb=SYMPHONYTALENT)
JOBS YOU MAY LIKE
No jobs found.
Join our Talent Community
Create a talent profile to receive relevant job alerts and the latest company news! If you're a U.S. Veteran, please sign up through ourVeterans Recruiting Programpage.
Create a Talent Profile
Sign into your profile
LET'S BE SOCIAL
VISIT OUR BRAND WEBSITES