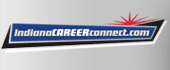 Job Information
Fiat Chrysler Automobile

Die Maker

in

Kokomo

,

Indiana
Die Maker
Job ID:S831
Career Area:Manufacturing & Production
Job Category:Manufacturing-Skilled Trades
Location:Kokomo,IN
46902,US
Date Posted:June 11, 2018
Brand:FCA Group
ApplyRefer A Friend
Share this job
Share on Facebook

Share on Twitter

Share on Linkedin

Share by Mail
Job Overview
Qualifications
Die Makers are highly skilled employees responsible for producing dies, and specialized parts and devices used on manufacturing machines in an automotive manufacturing plant. The work requires practical skill and knowledge as a Die Maker to analyze specifications, lay out metal stock, set up and operate machine tools, and fit and assemble parts to make and repair dies, jigs, fixtures, gauges and hand tools. The work may require interpreting specifications, blueprints, manufacturers' manuals, sketches or similar documents. The candidate must have the ability to plan the sequence of operation and materials required according to knowledge of computer technology, such as computer aided design, CAD, or computer aided manufacturing, CAM, to design and create instructions for the manufacture tools. The candidate will be required to test and inspect the dies that are created to ensure that they are true to the original design and function properly. The candidate must have excellent communication skills and the ability to problem solve.
Basic Qualifications:
High school diploma or equivalent (GED)

Basic knowledge of mathematics, algebra and physics

Eight (8) years of documented experience as a Die Maker or Tool & Die Maker or a documented and verified U.S. Department of Labor Completion of Apprenticeship Certificate as a Die Maker or Tool & Die Maker

Experience as a Die Maker or Tool & Die Maker in a manufacturing environment

Knowledge of Microsoft Office Required

Knowledge of G-Suite Preferred

Ability, with or without reasonable accommodation, to:

Work any shift and work overtime, including daily, weekends and holidays as required

Work from blueprints, drawings, layouts or other specifications to plan sequences of operations for fabricating dies or assemblies

Visualize and compute dimensions, sizes, shapes and tolerances of assemblies, based upon specifications

Set up and operate conventional or computer numerically controlled machine tools such as lathes, milling machines, CNC Machines and grinders to cut, bore, grind or otherwise shape parts to prescribed dimensions and finishes

File, grind, shim and adjust different parts to properly fit them together

Fit and assemble parts to make, repair or modify dies, gauges and tools using machine tools and hand tools

Perform tests with completed dies to ensure that parts meet specifications; make adjustments as necessary

Inspect finished dies for smoothness, contour conformity and defects

Lift, position and secure machine parts on surface plates or worktables, using hoists, vises, v-blocks or angle plates

Measure, mark and scribe metal or plastic stock to lay out machining, using instruments such as protractors, micrometers, scribes and rulers

Cut, shape and trim blanks or blocks to specified lengths or shapes, using power saws, power shears, rulers and hand tools

Design jigs, fixtures and templates for use as work aids in the fabrication of parts or products

Select materials to be used from a range of metals and alloys, based on properties such as hardness and heat tolerances

Set up and operate drill presses to drill and tap holes in parts for assembly

Perform incidental tasks as required to complete the larger task
Our benefits reflects the FCA commitment to helping you reach your personal and professional goals. In addition to an environment that promotes career development, we offer benefits for a healthy lifestyle and a rewarding future, designed to take care of you and your family, in various stages of life.
As a global company, our employee packages will vary by country, customary norms and the legal entity into which you are hired.