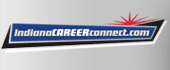 Job Information
Fiat Chrysler Automobile

CMM Programmer/Operator

in

Kokomo

,

Indiana
CMM Programmer/Operator
Job ID: S1233
Career Area: Manufacturing & Production
Job Category: Manufacturing-Skilled Trades
Location: Kokomo , IN
46902 , US
Date Posted: December 9, 2020
Brand: FCA Group
Apply (http://www.candidatecare.com/srccsa/RTI.home?c=40&d=fcagroup.candidatecare.com&r=5000671115310&rb=SYMPHONYTALENT) Refer A Friend
Share this job
Share on Facebook

Share on Twitter

Share on Linkedin

Share by Mail
Job Overview
Qualifications
CMM Programmers/Operators are highly skilled employees responsible for operating/programming a Coordinate Measuring Machine (CMM) and various other measurement equipment in an automotive manufacturing plant. The work requires practical skill and knowledge as a CMM programmer to analyze specifications, set up gauge or fixture in accordance to the released part GD&T and create & execute measurement program to validate part quality. The work may require interpreting specifications, blueprints, manufacturers' manuals, sketches or similar documents. The candidate must have the ability to plan the sequence of operation and materials required according to knowledge of computer technology, such as computer-aided design, CAD, to create measurement programs. The Programmer/Operator will be required to provide a detailed report to communicate the results of the measurements. The candidate must have excellent communication skills and the ability to problem solve. Candidate must be able to perform incidental tasks as required to complete the larger task.
Basic Qualifications:
High school diploma or equivalent (GED)

Minimum 4 years of combined experience and training as a CMM programmer / operator

Knowledge of Microsoft Office

Basic knowledge of mathematics, algebra and physics

Experience as a CMM programmer / operator in a manufacturing environment

Ability, with or without reasonable accommodation, to:

Work any shift and work overtime, including daily, weekends and holidays as required

Work from blueprints, drawings, layouts or other specifications to plan sequences of operations for creating/operating CMM programs

Verify dimensions, alignments and clearances of finished parts for conformance to specifications, using measuring instruments such as calipers, gauge blocks, micrometers and dial indicators

Visualize and compute dimensions, sizes, shapes and tolerances of assemblies, based upon specifications

Set up and operate conventional or computer numerically controlled measurement equipment with PC-DMIS or PolyWorks software

Perform tests with completed tools to ensure that parts meet specifications; make adjustments as necessary

Lift, position and secure machine parts on surface plates or worktables, using hoists, vises, v-blocks or angle plates

Measure, mark and scribe metal or plastic stock to lay out measurements, using instruments such as protractors, micrometers, scribes and rulers

Design jigs, fixtures and templates for use as work aids in the development of creating a proper alignment scheme in order to reflect the prescribed GD&T of a released parts or products

Perform incidental tasks as required to complete the larger task

Preferred Qualifications:

Knowledge of G-Suite

Experience with portable measurement equipment — ATOS, Leica Laser Tracker, Faro Arms, etc.
Our benefits reflects the FCA commitment to helping you reach your personal and professional goals. In addition to an environment that promotes career development, we offer benefits for a healthy lifestyle and a rewarding future, designed to take care of you and your family, in various stages of life.
As a global company, our employee packages will vary by country, customary norms and the legal entity into which you are hired.
Apply (http://www.candidatecare.com/srccsa/RTI.home?c=40&d=fcagroup.candidatecare.com&r=5000671115310&rb=SYMPHONYTALENT)
JOBS YOU MAY LIKE
No jobs found.
Join our Talent Community
Create a talent profile to receive relevant job alerts and the latest company news! If you're a U.S. Veteran, please sign up through ourVeterans Recruiting Programpage.
Create a Talent Profile
Sign into your profile
LET'S BE SOCIAL
VISIT OUR BRAND WEBSITES