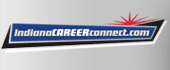 Job Information
Precoat Metals

Slitter Operator

in

Kingsbury

,

Indiana
Company Description
Since 1961, Precoat Metals (www.precoat.com) has been setting the standards in the coil coatings industry worldwide. We are committed to this level of quality in both our product line and customer service, and focus our resources on investigating and implementing new coil coating technologies, developing unique coatings, ink and film systems, and designing multifaceted prints while reducing the cycle time to market. We are able to achieve this "culture of excellence" thru the hard work and talent of the people on our team.
Job Description
The Slitter Operator is a vital part to the overall operations to the plant. And the experience you have may make you a perfect fit to join our team at our Kingsbury, IN plant. The Slitter Operator is responsible for slitting the line set ups and operating the slitter line.
Want to take your career to the next level? Working at Precoat Metals can take you down a career path of multiple opportunities, including opportunity to move into more skilled Line Operator positions. Start your success down a great career path today with Precoat Metals!
Some of your Responsibilities include:
Responsible for set-ups and quality of product produced
Check schedule and maintain production and coil usage reports
Responsible for proper operation of all equipment in slitting department
Insures calipers are set at zero before measurements taken
Set up machine to slit widths and tolerances as required
Responsible for proper maintenance of knives and spacers as necessary to maintain the quality of the end product
Determines, directs and performs any knife adjustments or changes
Feed metal through knives and other in-line equipment to recoiler
Operate machine, controlling tension and speed to slit master coil into specified widths and tolerances
Adjust edge guides and loop to maintain proper recoil
Check material for finish burrs and size within specified tolerances
Qualifications
As the selected candidate, you will need a high school level reading and writing, visual acuity to read labels, meters, gauges, documents and instructions, in addition to the following:
Ability to work in an industrial or warehouse environment with fork lifts, cranes, etc.
Ability to safely operate small manual and electric hand tools
Available to work up to 12 hours per day, that could include weekends and holidays
Additional Information
We are an equal opportunity employer.
Precoat Metals is a Drug Free Workplace.
Videos To Watch
*
Job Location