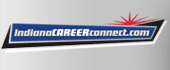 Job Information
Staff Management | SMX

SIGN ON BONUS!! Warehouse Picker/Packer $16.10/hr* HIRING IMMEDIATELY *All Shifts*

in

Jeffersonville

,

Indiana
With Staff Management | SMX, you'll get a weekly paycheck, learn new skills, meet new people, and work with a great management team in a clean and safe environment.
Sign on bonus! SMX @ Ingram Micro is hiring immediately for warehouse workers. Earn weekly pay in our high-tech climate controlled warehouse located near Amazon and Medline in River Ridge. All shifts open! SMX offers medical, dental, vision and life insurance benefits immediately!.
Industry: Warehouse/Distribution.
Duties: Associates pick, stock or receive product with the use of an RF gun. Associates may also work in non-measured functions such as Box Maker, Truck Loader and Auditor; Processing, Picking, and stocking positions also available.
Employment Types: Full Time, Long Term, Temp to Hire.
Recruiting Center: Ingram Micro, 250 Hilton Ln, Jeffersonville, IN 47130.
Work Location: Ingram Micro, 250 Hilton Ln, Jeffersonville, IN 47130.
Job Types: Distribution, General Labor, General Warehouse, Picker/Packer, Warehouse.
Shifts: 1st Shift, All Shifts, 2nd Shift, 4th Shift, 3rd Shift, Weekend Shifts.
Attributes: Background Check, Drug Test, Stand for Shift Duration, Must be at least 18 years old.
Benefits: Casual Dress Code, Climate Controlled Environment, Modern, high tech Environment, Other on the spot perks, Paid Training, Weekly paychecks, Direct Deposit or Cash Card pay options, Medical / Dental Insurance, Sign on Bonus (Restrictions Apply), Referral Bonus (Restrictions Apply).
Lifting Requirements: Able to Lift 40 pounds.
Education Required: HS Diploma or GED.
Starting Wage: $16.10.
Pay Rate: $16.10*.
Bonus: $1,000 SIGN ON BONUS!.
Required Skills:
Ingram accommodates over 15 different languages including Spanish, Swahili, Kinyarwanda & Somalia. NO EXPERIENCE necessary. Must have reliable transportation. #CB
SM | SMX is an equal opportunity employer and all qualified applicants will receive consideration for employment without regard to race, color, religion, sex, national origin, disability status, sexual orientation, age, gender identification, protected veteran status, or any other characteristic protected by law.
Staff Management | SMX