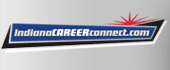 Job Information
AIG

Schedule Coordinator

in

Jeffersonville

,

Indiana
Contact Center Real Time Coordinator
Your Future Team
AIG Warranty is a fast-paced and customer focused contact center. Where customer needs are of utmost importance.
AIG has a mission of providing exceptional experiences for our customers through our contact center. In order to accomplish this, we need to be constantly looking for ways to improve what and how we handle each and every interaction. We need to analyze data for opportunities, and then recommend solutions that turn those opportunities into strengths. Exceptional customer experiences don't just happen, they are made.
The Schedule Coordinator (also called Work Force Management Real Time Coordinator) will play a critical function in this mission. Reporting directly to the OPS Excellence Team Operations Manager, the ideal candidate must possess a high level of initiative to seek and identify opportunities for offering real time insight, reporting and management of resources to meet required Service Level As.
The role will also include the following responsibilities:
Coordinates appropriate staffing allocation and availability of call center staff in order to achieve service level objectives.

Manage real time changes to staffing including VTO, extended hours and eliminating gaps in coverage.

Administers volume contingency action plans as deemed necessary and appropriate.

Runs and analyzes reports with the result of making recommendations for adjusting staffing levels to meet departmental productivity and profitability goals.

Facilitates real-time discussions with necessary stakeholders.

Completes root-cause analysis to determine and quantify reasons for forecast variance and recommends changes to enhance forecast accuracy and effectiveness.

Keys daily exceptions requests, updates schedules and responds to escalated issues and ad-hoc requests.

Helps with the integration and implementation of new call center technologies.

Assumes and performs other duties and responsibilities not specifically outlined herein, but which are logically and properly inherent to the position.
What we are looking for
The ideal candidate should have the following qualifications:
Proven Work Force Management experience in a multi-channel call center environment

Proven experience in trend analysis

Spreadsheets with intermediate formula application and database software (e.g. Excel and Access) experience required

Intermediate knowledge of call center management and all related calculations

Intermediate knowledge of various forecasting / scheduling software

Strong organizational skills

Ability to prioritize workload, meet deadlines and perform multiple tasks with attention to detail

Ability to communicate call center data/forecasts to all levels of employees in an understandable fashion

Ability to work independently with minimal supervision.

Capability of problem solving
It has been and will continue to be the policy of American International Group, Inc., its subsidiaries and affiliates to be an Equal Opportunity Employer. We provide equal opportunity to all qualified individuals regardless of race, color, religion, age, gender, gender expression, national origin, veteran status, disability or any other legally protected categories.
At AIG, we believe that diversity and inclusion are critical to our future and our mission – creating a foundation for a creative workplace that leads to innovation, growth, and profitability. Through a wide variety of programs and initiatives, we invest in each employee, seeking to ensure that our people are not only respected as individuals, but also truly valued for their unique perspectives.
Functional Area:
OP - Operations
Estimated Travel Percentage (%): No Travel
Relocation Provided: No
Service Net Warranty, LLC
American International Group, Inc. (AIG) is a leading global insurance organization. Building on 100 years of experience, today AIG member companies provide a wide range of property casualty insurance, life insurance, retirement products solutions, and other financial services to customers in more than 80 countries and jurisdictions. These diverse offerings include products and services that help businesses and individuals protect their assets, manage risks and provide for retirement security. AIG common stock is listed on the New York Stock Exchange.
Join our Talent Network (http://www.aig.com/careers/life-at-aig/join-the-talent-network) . Additional information about AIG can be found at www.aig.com | YouTube (http://www.youtube.com/aig) | Twitter (https://twitter.com/AIGinsurance) | LinkedIn (http://www.linkedin.com/company/aig) . These references with additional information about AIG have been provided as a convenience, and the information contained on such websites is not incorporated by reference into this press release..
AIG is the marketing name for the worldwide property-casualty, life and retirement, and general insurance operations of American International Group, Inc. For additional information, please visit our website at www.aig.com. All products and services are written or provided by subsidiaries or affiliates of American International Group, Inc. Products or services may not be available in all countries and jurisdictions, and coverage is subject to underwriting requirements and actual policy language. Non-insurance products and services may be provided by independent third parties. Certain property-casualty coverages may be provided by a surplus lines insurer. Surplus lines insurers do not generally participate in state guaranty funds, and insureds are therefore not protected by such funds.