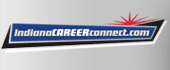 Job Information
Tenneco/Federal Mogul Motorparts

Manufacturing Engineering Intern - Jeffersonville, IN

in

Jeffersonville

,

Indiana
Manufacturing Engineering Intern - Jeffersonville, IN
Tracking Code:18696

Job Location:Jeffersonville, IN

Country:United States

Position Type:Intern
Title:Manufacturing Engineering Intern - Jeffersonville, IN
ID:req18696
Type:Intern
Function:Mfg / Ind Engineering
Top Level Division:Clean Air
Division:Clean Air - NA
Location:Jeffersonville, IN / US
DUTIES AND RESPONSIBILITIES:
Tenneco is
one of the world's leading designers, manufacturers and marketers of automotive
products for original equipment and aftermarket customers, with 2019 revenues
of $17.45 billion and approximately 78,000 team members working at more than
300 sites worldwide. Our four business groups, Motorparts, Ride Performance,
Clean Air and Powertrain, deliver technology solutions for diversified global
markets, including light vehicle, commercial truck, off-highway, industrial,
motorsport and the aftermarket.
About Tenneco's Engineering Student
Program
Tenneco provides an opportunity for students to accelerate their personal and
professional growth via transformational experiential learning opportunities.
Students working at Tenneco are connected, challenged and coached by
experienced Tenneco Learning Partners who have been carefully selected by
Tenneco Leadership to support, sponsor, and shape the next generation of early
talent for Tenneco and the global automotive industry.
TheEngineering Intern Positionopportunity
is located at our Manufacturing facility inJeffersonville, IN.
The primary focus of the Engineering Student Program is to provide hands-on
learning and real world experience to engineering students enrolled in a
cooperative education program at an accredited college or university. By
developing engineering capability in design, development, product knowledge,
problem solving and technical support, engineering students participating in
Tenneco's Engineering Student Program provide invaluable assistance to
Tenneco's engineering community.
This position will support the Clean Air business unit
of Tenneco.
Required Skills:
Ability to work independently and in a
team based environment.
Excellent verbal, written and interpersonal
communication skills.
Excellent problem solving and
analytical skills.
Effective time management skills.
Proficient in Excel, PowerPoint and
Word.
REQUIREMENTS:
Minimum Qualifications:
Student currently
enrolled in and in good standing with an accredited cooperative education
engineering program.
Student currently
enrolled and pursuing a Bachelor's Degree in engineering.
Minimum overall
cumulative GPA of 2.8 or higher.
Ability to provide
own transportation to/from the job site.
Legally authorized to
work in the United States without company sponsorship.
Preferred Qualifications:
Student currently enrolled and pursuing a Bachelor's Degree
in Mechanical Engineering, Industrial Engineering, Automotive Engineering,
Welding Engineering, or Manufacturing Engineering.
Student with a minimum overall cumulative GPA of 3.0 or
higher
Student with prior co-op or intern experience
Equal
Opportunity Employer Minorities/Women/Veterans/Disabled
Equal Opportunity Employer Minorities/Women/Veterans/Disabled
Tenneco/Federal Mogul Motorparts