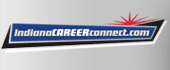 Job Information
U.S. Census Bureau

Electronic Mechanic, WG-2604-11, DSB-MGM-MAP-Internal

in

Jeffersonville

,

Indiana
Summary
Applications under thisjob opportunity announcementwill be considered under merit promotion (internal competitive)procedures and consideration is limited to those specified above in the "Clarification from the Agency" section.
Responsibilities
Thisjob opportunity is fora ElectronicMechanicin the Equipment Maintenance Section, Document Services Branch, at the National Processing Center (NPC),U.S. Bureau of the Census located in Jeffersonville, Indiana. This section is responsible for planning installation, monitoring operation, preventative maintenance, routine service and repair of all division/branches mail processingelectronic and mechanical equipment; and, researching replacement of existing equipment. This position isincluded in the bargaining unit.
Thisjob opportunitymay be used to fill other vacancies.
The individual selected for this position will: Perform overhaul, installation, maintenance, modification, and repair of electronic equipment, complete operational systems and ensure machines remain functional and operational.
Perform more simple and routine tasks such as identifying, checking, and connecting power and signal cables, replacing defective parts and assemblies.
Monitor system operations by following operating and testing procedures for the system and associated test equipment that include printers, scanners, transports, ramps, stackers and conveyors.
Identify and report improper operating indications.
Performwork on a variety of operational equipment utilizing electronic and electric circuitry. Tour of Duty: Mondaythrough Friday hours will be6:45 a.m. to 3:15 p.m. Alternate Work Scheduleis available. Alternate Work Schedule ia an 80-hour biweekly basic work requirement that is scheduled in less than 10 days; i.e., eight 9-hour days/nights, one 8 hour day/night, and one day off. (Various flexible work schedules are available).
Requirements
Conditions of Employment
Must be a U.S. Citizen and suitable for Federal employment.
Must be registered for the Selective Service, if applicable (www.sss.gov).
If resume is incomplete, applicant may not be considered for this vacancy.
Youmust meet all qualification requirements by the closing date of this announcement.
Candidates may be required to clear the fingerprint process and initiate the required background investigation prior to final selection.One yearprobationary periodmay be required.
SELECTIVE FACTOR - PHYSICAL EFFORT:Work assignments require light to moderate physical effort.Incumbent frequently lifts, carries, or otherwise handles items weighing up to 18 kilograms (40 pounds). Occasionally will handle items greater than 18 kilograms. Assistance is usually available with heavy items. Works in a sitting position for extended periods. Frequent standing, walking, bending, crouching, reaching and stooping is required. Occasionally, climbing ladders is required. Will be required to operate or drive various mechanical vehicles.WORKING CONDITIONS:Subject to cuts, bruises and other injuries. Subject to exposure to corrosive and dangerous chemicals. In constant contact with high voltage which may result in electrical burns or shock. Work is usually performed inside in well lighted, heated, and ventilated environmentally controlled areas. But, work area lighting can range from bright lights to total darkness. Areas may be clinically clean to excessively oily, greasy and dirty. The machines or equipment may be located in or near any one of twelve buildings within a radius of one and one-half miles. Work may be performed where incumbent may be exposed to outside elements.Selectee must be able to obtain and maintain CPR/First Aid certifications.
PHYSICAL EXAM: Selectee may be required to pass a physical examination, prior to the effective date of appointment to this position. Cost of physical will be the responsibility of selectee.
Qualifications
Employees on a permanent appointment who were hired through a Recruiting Bulletin, who have not served in their current appointment for at least 90 days, are not eligible to apply. However, if this vacancy is in the same line of work as your current position (same qualification requirements), and selection for this position would not result in a promotion action, the 90 day waiting period does not apply.
To qualify, no specific length of experience or training is required; however, you must be able to demonstrate through information provided in your resume to include volunteer work and other non-paid experience, that you possess sufficient knowledge, skills, and abilities to perform the duties of this position without more than normal supervision.Experience refers to paid and unpaid experience, including volunteer work done through National Service programs (e.g., Peace Corps, AmeriCorps) and other organizations, (e.g., professional; philanthropic; religious; spiritual; community, student, social). Volunteer work helps build critical competencies, knowledge, and skills and can provide valuable training and experience that translates directly to paid employment. You will receive credit for all qualifying experience, including volunteer experience.
Education
Additional Information
The following links provide information on various hiring authorities that do not fall under competitive examining procedures; however, they may enable you to apply through merit assignment procedures, or be eligible for a non-competitive appointment. VRA
VEOA
30% or more disabled veteran
Persons with disabilities
CTAP Career Transition Assistance Plan (CTAP) candidates will be eligible for selective priority if it is determined that they have exceeded the minimum qualifications for the position by attaining a rating of at least 85 out of 100. Information about CTAP eligibility is on the Office of Personnel Management's Career Transition Resources website at: http://www.opm.gov/ctap.
CTAP applicants MUST submit the following documents: A copy of applicant's specific Reduction In Force (RIF) notice, written notice of expected separation or other documentation of priority consideration status;
A copy of applicant's latest SF-50 - noting current position, grade level, and duty location;
A copy of applicant's last performance appraisal including rating; and
Any documentation from applicant's agency that shows his/her current promotion potential. The Department of Commerce provides reasonable accommodations to applicants with disabilities. If you need a reasonable accommodation for any part of the application and hiring process, notify the Human Resources Branch. The decision on granting reasonable accommodation will be on a case-by-case basis. TTY users can contact the Human Resources Branch via the Federal Relay Service, 1-812-218-3610.The United States Government does not discriminate in employment on the basis race, color, religion, sex, national origin, political affiliation, sexual orientation, marital status, disability, age, membership in an employee organization, or any other non-merit factor.Employees who receive a buyout and subsequently return to positions in a Federal agency within 5 years after the date of separation, on which the payment is based, whether by reemployment or contracts for personal service, are generally obligated to repay the full amount of the buyout to the agency that paid it before the individual's first day of reemployment.