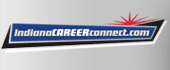 Job Information
Staff Management | SMX

$1,200 Sign-on Bonus! Quality Control - 1st Shift $15.50/hr

in

Jeffersonville

,

Indiana
With Staff Management | SMX, you'll get a weekly paycheck, learn new skills, meet new people, and work with a great management team in a clean and safe environment.
$1,200 Sign-on Bonus. Get paid EVERY Friday! SMX @ Ingram Micro is seeking a first shift quality control associate for a cell phone distribution warehouse. Experience preferred but not required. Must have reliable transportation. Join our team today in our high-tech climate controlled facility!.
Industry: Warehouse/Distribution.
Employment Types: Full Time, Temp to Hire.
Work Location: Ingram Micro, 250 Hilton Ln, Jeffersonville, IN 47130.
Job Types: Distribution, Warehouse.
Shifts: 1st Shift.
Attributes: Background Check, Drug Test, Stand for Shift Duration, Must be at least 18 years old.
Benefits: Paid Training, Weekly paychecks, Direct Deposit or Cash Card pay options, Sign on Bonus (Restrictions Apply), Casual Dress Code, Climate Controlled Environment, Modern, high tech Environment, Other on the spot perks.
Lifting Requirements: Able to Lift 40 pounds.
Education Required: HS Diploma or GED.
Starting Wage: $15.50.
Pay Rate: Starting $15.50/hr.
Bonus: $1,200 Sign-On Bonus!.
Required Skills:
Ingram accommodates over 15 different languages including Spanish, Swahili, Kinyarwanda & Somalia. Experience required for equipment operators and inventory positions. Must have reliable transportation. Must be able to stand for long periods of time. Must be flexible with working overtime.
SM | SMX is an equal opportunity employer and all qualified applicants will receive consideration for employment without regard to race, color, religion, sex, national origin, disability status, sexual orientation, age, gender identification, protected veteran status, or any other characteristic protected by law.
Staff Management | SMX