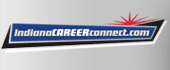 Master Brand Cabinets Inc

Specialist - IT Rotation Program

in

Jasper

,

Indiana
Position Profile
Overview & Objectives
The MasterBrand Cabinets, Inc. (MBCI) Information Technology Rotation Program gives recent college graduates the opportunity to join the leading cabinet manufacturer in North America and key operating company of Fortune Brands Home & Security. The aim of this program is to recruit and develop highly skilled individuals in three distinct IT areas – Application Development, Infrastructure, & Business Analysis. This employee development program takes participants through a variety of assignments that provide the exposure, challenge, and skills needed to build their career.
Functional Areas
Each participant will be placed in one of three IT functional areas based on their individual preferences and skill set:
Application Development
Infrastructure
Business Analysis
The individual will spend 18 to 24 months within the functional area prior to receiving their permanent assignment.
During their time in the program, the individual will rotate through two to three different teams within their assigned functional area and will receive foundational training from Service Desk, Security / Compliance, and Project Management Office team members for one to two weeks each.
Rotation Selection
Assignment to specific teams within a functional area will be based on the participant's preference as well as MBCI's business needs. MBCI will make every effort to accommodate the participant's request, but it cannot be guaranteed.
Infrastructure
Network: Understand MBCI-wide network including routers, switches, firewalls, WAN/LAN configuration, security, and overall operations
Site Support: MBCI IT team supports 15+ remote sites across North America and Asia; understand the site requirements, complexities and how to ensure business operations run smoothly
Service Management: Be front end to customer needs and provide support for repeatable areas 125 onsite and 247 escalation support
Server Administration: Get a good understanding of windows environment, VMWare, Active Directory, Email/MS Exchange, Web filtering, application load balancing.
Security & Compliance: Understand how the organization secures assets and data and ensures compliance with SOX, PCI, and PII; risk mitigation
Business Analysis
Go To Market: Understand sales and marketing teams' needs and make IT easy for our consumers and customers to shop and buy our products
Business Transformation: Understand business challenges and requirements; translate requirements into effective solutions
ERP: Develop roadmap and implement strategic solution for manufacturing, logistics, and finance business customers
Project Management: Develop ability to effectively lead IT projects that are cross-functional and adhere to the internal Stage Gate process
Applications & Development
Business Intelligence: Understand MBCI's reporting needs and provide Business Intelligence / Data Warehouse solutions that enable business to make decisions
Application Development: Work with business partners and Business Analysis team to implement solutions using Waterfall / Agile methodologies
Web Development: Develop secure web-based applications to enable business to service customers more efficiently using the latest technologies available
Database Administration: Architect, install, configure, and manage database systems including Oracle EBS ERP, MS SQL servers; understand vendor/partner management
Participant Profile
Participants will be recent college graduates with a Bachelor's degree in:
Computer Science
Computer Engineering
Electrical Engineering
Management Information Systems
Business Analytics
Related field of study
Candidates are required to demonstrate a minimum overall GPA of 3.0.
In addition, candidates must exhibit:
Strong leadership
Excellent interpersonal / communication skills
Analytical and problem-solving skills
Excellent attitude
Strong written, verbal, and presentation skills
Most rotation assignments will be at our Corporate Headquarters in Jasper, Indiana. Site support rotation assignments may be at any of our manufacturing facilities across the U.S. and Canada. Candidates must be willing to relocate as needed to support relocation assignments.
About MasterBrand Cabinets
Imagine a short commute to a company driven by a higher purpose. Where people are as important as our products, and the quality of life fuels the quality of ideas. Our culture is built around giving everyone the opportunity to contribute both their ideas and hard work. You will have the opportunity to grow, learn, and make a difference in the company and your community, and be recognized and rewarded for it. We build employee opportunity, purpose, and reward into everything we do.
Join our family of prominent brands across North America where we take ideas, build solutions, and fulfill dreams of a comfortable, inviting home.
In order to be considered for employment, you must complete an Application for Employment in its entirety. Only applications that are fully completed shall be considered by MasterBrand Cabinets.
You will be contacted for an interview if MasterBrand Cabinets believes you may be qualified for an open position(s). If you are made an offer of employment, the offer of employment will be contingent upon successfully completing a background check and a drug screen. In addition, prior to reporting to active employment, you will need to verify eligibility for employment in the United States.
MasterBrand Cabinets, Inc., is an Equal Opportunity Employer and provides a Drug-Free Workplace. All qualified candidates will receive consideration for employment without regard to their race, color, religion, sex, national origin, or status as a qualified individual with a disability or Vietnam era or other protected veteran status.
Opportunity. Purpose. Reward.
ID: 2018-8504
Category: Information Technology Group
Type: Full-Time