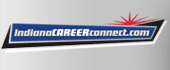 Job Information
Pinnacle Solutions Inc

SAS Senior Administrator (Chinese/English)

in

Indianapolis (Remote)

,

Indiana
Pinnacle Solutions, Inc. is seeking a highly experienced SAS Senior Administrator (Chinese/English) as an addition to our elite SAS Consulting Team for one of our Clients - a large Pharmaceutical Company, located in Beijing, China for a 4-Month Contract-to-Hire, Full-time, Remote, Start Date in August 2020.
NOTE! Candidate - please specify a desired HOURLY rate in application questions.
PLEASE ALSO NOTE! The Client intends for the Candidate to become their employee after the 4-month contract if the Candidate and the Client are happy. Please do not apply unless you accept this remote model.
DESCRIPTION & RESPONSIBILITIES
Pinnacle Solutions is seeking a full-time SAS Senior Administrator to work with our client, a Pharma client in Beijing, China.
The client requires an experienced SAS Platform Administrator (Office Analytics) to administer a SAS 9.4 platform on a Linux OS. This position will be the primary point of contact for administering the client?s SAS enterprise solution.
The successful candidate will need 6+ years of SAS platform administration of SAS BI, DI, and Analytics. Additionally, the role will provide operational maintenance, enhancements, installation, and support of a SAS 9.4 environment.
Also in scope for this position is maintaining platform security management, SAS application and underlying infrastructure support (OS upgrades, storage monitoring, virtual web and database servers). The client currently has PROD, DEV, and TEST environments.
Ensure security is correctly designed, implemented and integrated with corporate security processes. Provide subject matter collaboration for software upgrades or hot fixes. Provide a reliable and available SAS platform environment for all users. Given the critical nature of many of the applications in the environment, it is critical that the environment functions with optimal performance and availability.
The consultant, as an infrastructure team member, will play a critical role in ensuring that the environment functions efficiently, with minimal downtime. The consultant also has a significant role in ensuring that corporate security and audit requirements are implemented properly.
QUALIFICATIONS ? ESSENTIAL
? Bachelor?s Degree
? Work normal China business hours (which is 12 hours ahead of EST).
? Fluent in Chinese\Mandarin and English.
? Minimum of 6+ years? experience administering SAS 9.4 platform environments on Linux
OS. Linux administration experience is a MUST have.
? Skilled in the use of SAS Management Console 9.4 and Environment Manager.
? Skilled in the administration of SAS Office Analytics products.
? Experience administrating three-tier, multi-server environment.
? Proficient in Linux OS administration and have Linux shell scripting experience (bash,
korn..etc)?.
? Perform and schedule regular backups of the Metadata Server and physical files;
Implement best practices for backup processes.
? Understanding of Agile and the Software Development Life Cycle methodologies.
? Ability to work in cross-function teams across operational disciplines.
? Good oral and written communication skills.
? Experience in technical infrastructure support and management, including installation of
software and maintaining and enhancing a server environment for end-users.
? Experience with Unix and Linux concepts, including commands, scripts, permissions, and
file systems
? Oversee and apply SAS maintenance releases, upgrades, and hotfixes as needed.
? Monitor utilization logs to assist in the performance tuning of the SAS applications and server
environments.
? Ensure optimal system performance by monitor overall availability and performance of
SAS server environments and take corrective actions as needed.
? Maintain Information Map to reflect revisions or new development to the underlying database
structure.
? Manage security model of User, Groups, and Roles.
? Support individual end-users within the SAS community.
? Maintain or revise existing platform security via SAS Metadata and Server.
? Serve as an internal escalation resource for platform issues.
? Setting and monitoring scheduled jobs through Schedule Manager and LSF.
? Actively engage in Change Management and Version Control.
MAJOR RESPONSIBILITIES/ACTIVITIES
? Hands-on experience as a SAS administrator of the 9.4 suite in a Linux environment
performing system monitoring, log analysis, performance analysis, performance tuning, and capacity planning.
? Experience using SAS Management Console (SMC) and SAS Environment Manager.
o Creating Users. Groups and Roles.
o Creating and securing folders.
o Experience Monitoring Logs from within SMC.
o Experience defining Servers and changing server definitions.
o Experience creating SAS, RDBMS libraries (MS SQL SERVER)
? Server Skills.
o Understanding server security and folders and how they relate to SAS folders and
security.
o Knowledge of SAS configuration files such as autoexec, configuration, and
environment files.
o Starting and stopping servers.
o Backup strategies and implementation.
? Security and Authentication (related to the access of source data within SAS on the SAS
servers across the different business organizations as well as SAS integration with tools
such as Active Directory/LDAP/) across multiple SAS products.
o SAS/Access products and configuring to connect RDBMS servers.
o SAS/Office Analytics
o SAS/Enterprise Guide.
? Ability to install hotfixes, service packs, upgrades as well as add-on software
components.
? Understand basic Linux commands that will enable you to monitor SAS jobs, ability to
move around in a Linux environment as required for the basic functioning of SAS, and a good
understanding of how Linux and SAS are integrated.
? Thorough understanding of SAS products and how they work together in an environment.
? Understanding server security and folders and how they relate to SAS folders and security
? Experience in troubleshooting SAS Platform and client issues to root cause
? Good written and spoken communications skills in English and thought-leadership skills
? Responsible for the overall availability of the SAS tools and software environments.
? Administer, Maintain, and tune the SAS Platform.
? Provides SAS Platform capacity planning, metrics, and performance tuning
recommendations. Executes actions necessary to achieve and maintain optimum SAS
platform performance, reliability, and availability.
? Acts as a SAS subject matter expert and liaison to SAS users and IT.
? Serves as an escalation point for production and/or platform issues and acts as lead
liaison with SAS Technical Support to resolve outstanding issues within the SAS
environments.
? Collaborates with storage, server, LDAP, database, and other IT administrators to support
ongoing operations for meeting the business needs via the SAS environment.
? Identifies bottlenecks in production systems and provide solutions.
? Manage metadata identities, users, groups, and roles.
DETAILS
LOCATION(S): Remote (Client is in Beijing, China)
WORK TYPE: 4-Month Contract-to-Hire
WORK MODEL: Full-time, M-F, 40 hours per week,
RATE: DOE
Pinnacle Solutions is a trusted SAS Gold Alliance & Resell Partner, an Amazon Web Services Advanced Consulting Partner, and creator of the Pinnacle Backpack,? an all-in-one, unprecedented, and must-have specialized toolkit solving all our client?s data demands. To attract the most sought-after, elite SAS & all other technology professionals, we specialize in flexible career models with above-market compensation. Our specialists serve as a member of our internal development team, or they may provide on-site or remote consulting expertise for our key Client positions. Our mission is to empower organizations to analyze and interpret the ?mountain of data? that they collect and utilize to improve business outcomes, support decision-making, and enable process improvements ? from data management and integration to data visualizations and predictive analytics. Join our talented and elite Consulting Team now by applying to this job posting or contact us via email at hr@thepinnaclesolutions.com and learn more about us at thepinnaclesolutions.com.