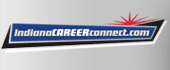 Job Information
Breg

Warehouse Supervisor

in

Indianapolis

,

Indiana
Description
Are you looking for an exciting opportunity?
We currently have a full-time opening for a Warehouse Supervisor in Indianapolis, IN. If you are looking for a fast paced environment where you can make a difference every day, then this is the opportunity for you! This position is responsible for efficient inventory control and movement of all components, assemblies and finished goods in order to meet production schedules and sales goals. Supervises and coordinates activities of workers engaged in the receiving of materials, the stocking and dispensing of materials, inventory control, shipping of finished goods, and expediting.
Your day will be very busy… you will:
Responsible for maintaining accurate inventory transaction records including daily cycle counts and to perform root cause analysis.

Understands the fundamentals of a Demand Pull systems and ensures the system is being maintained and adhered to for pick, pack, custom logo and shipping of all orders.

Directs the storage, inventory, and distribution of finished goods and raw material.

Works with Carlsbad and Mexicali to ensure that all orders are shipped on same day status.

Ensures International shipping documentation is in order for product sent to overseas markets.

Prepares status reports for use by management.

Ensures compliance with Quality System Requirements.

Responsible for assuring the safety of employees including the responsibility to establish specific training requirements for each and ensure that each of their employees are properly trained and have a clear understanding of the hazard(s) of their responsibilities.

Responsible for compliance with the rules and regulations regarding a safe and healthy work environment.

Investigate accidents to minimize recurrence and prepare accident reports relative to their actions and conduct. Ensures employees compliance with company safety regulations.

Responsible for directing day to day activities, resolving problems, evaluating performance of team and giving guidance. Define job responsibilities and performance expectations that are aligned with business needs to achieve results.
The right person to join our team is...
A dependable, honest, hard-working person who enjoys teamwork and is a positive influence on others. Someone who demonstrates ownership and accountability; effective organization skills; the ability to plan, execute, control and deliver; someone who is detail oriented, focused on accuracy, can follow systems, is able to multi-task and communicate effectively.
What your background will be:
2+ years of supervisory experience in handling employee relations, performance management including performance improvement plans and the performance review process required.

5+ years' experience in the materials, warehouse and/or distribution fields with specialization in inventory control, manufacturing data systems, logistics and freight highly desired.

International Shipping experience highly desired.

Advanced computer skills with intermediate experience with Word and Excel.

Implementation and ongoing use of Lean methodology, Demand Pull as well as direct experience with Oracle highly desired.

What we can offer you...
Our insurance benefits are effective the 1st of the month after your hire date.
Medical /Dental /Vision plans

PTO (paid time off)

Holiday Pay

Life Insurance / STD / LTD
Breg was awarded The National Business Research Institute (NBRI) Circle of Excellence Award for employee engagement four years in a row AND Breg has been awarded as one of the Best Places to work in San Diego in 2014 by "The U-T San Diego Top Workplaces".
If you meet the requirements above and would like to apply for this position, please visit our website at www.breg.com/about-us/careers.
Breg is an Equal Employment Opportunity Employer and dedicated to a diverse work force and Drug Free work environment. EOE/Minorities/Females/Vet/Disabled are encouraged to apply.
Qualifications
Behaviors
Required
Leader: Inspires teammates to follow them
Preferred
Enthusiastic: Shows intense and eager enjoyment and interest

Innovative: Consistently introduces new ideas and demonstrates original thinking

Detail Oriented: Capable of carrying out a given task with all details necessary to get the task done well

Dedicated: Devoted to a task or purpose with loyalty or integrity

Team Player: Works well as a member of a group

Loyal: Shows firm and constant support to a cause

Thought Provoking: Capable of making others think deeply on a subject
Motivations
Required
Growth Opportunities: Inspired to perform well by the chance to take on more responsibility

Self-Starter: Inspired to perform without outside help
Preferred
Goal Completion: Inspired to perform well by the completion of tasks

Ability to Make an Impact: Inspired to perform well by the ability to contribute to the success of a project or the organization

Flexibility: Inspired to perform well when granted the ability to set your own schedule and goals

Peer Recognition: Inspired to perform well by the praise of coworkers
Education
Preferred
Associates or better

High School or better
Experience
Required
2 years: Previous supervisory experience in a distribution environment.