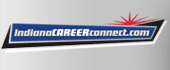 Job Information
SAIC

Veterans Affairs - IT Architect

in

Indianapolis

,

Indiana
Description
SAIC and its Veterans Affairs (VA) Practice is one of the largest and fastest growing providers of consulting services to the Federal market. SAIC is creating professional opportunities for those seeking a growth oriented business environment. Our professionals work with Government agencies and organizations to create efficiencies, increase organizational and human performance, reduce costs, improve operating results, and achieve mission success.
This is a 100% remote / Work from Home role
SAIC is deploying a multidisciplinary team of experienced professionals to provide technical management and support services that will assist in delivering effective, consistent and timely project management execution throughout the Software Development Life Cycle (SDLC). SAIC is seeking an Architect to support the Memorials Benefits project.
Essential Duties and Responsibilities:
Designand develop IT architecture for integrated Memorial Benefits and Servicesand benefits delivery of IT products

Creatediagrams and documentation with all components that comprise IT systemsincluding network topology

Establishsystem information requirements using analysis of the informationengineer(s) in the development of enterprise-wide or large-scale informationsystems

Designarchitecture to include the software, hardware, and communications tosupport the total requirements as well as provide for present and futurecross-functional requirements and interfaces

Leadsthe team and develops the architectural runway providing design directionand the solution framework for MBS applications.

Understandand is responsible for maintaining the technical stack and technology usedto build the MBS applications

Collaboratewith customers, end-users, developers, and project managers to analyze,design, implement, and support IT applications and systems

Evaluatethe as-is architecture against agreed upon architecture guidelinesprovided by VA and broader industry best practices.

Documentpotential modernization and improvement opportunities in the portfoliobacklog.

AssistVA project managers with the development of high-quality responses tointernal and external information requests and provide technicalconsultation and support on all platform initiatives.

Translatetechnical information from disparate sources into executive-levelcommunications

Adhereto standard operating procedures for program activities and identifyprocess improvements

Facilitatemeetings with VA employees and capture meeting minutes

Workindependently to carry out assignments to completion within parameters ofinstructions given, prescribed routines, and standard accepted practices

Functionas part of an integrated team sharing products, best practices, andinformation across the portfolio

Perform related duties as assigned by supervisor
Qualifications
Required Skills
5 years of IT-related experience

Bachelor's Degree in Computer Science, Engineering, Math, or equivalent OR an additional 8 years of relevant IT experience (13 years total)

Experience in design and development of IT architecture with a deep understanding of AWS architecture and services such as RDS and Salesforce

Proficiency with Visio, working knowledge of System Architect (Unicom Systems) and other enterprise architecture tools.

Familiarity with the following: S3, DMS, Redshift, Glue, Spectrum, Athena, QuickSight, toolsets and data modeling

Experience in managing and developing in the AWS environment, as well as knowledge of Data Warehouse development or DataMart and Business Intelligence

Proven Experience with data movement and building data pipelines

Experience in a wide range of work in creating diagrams and documentation with all components that comprise IT systems including network topology.

Ability to obtain a Public Trust security clearance.

Experience with Agile methodology and providing program/project management support to a government client.

Microsoft Office suite of tools and Microsoft SharePoint.
Desired Skills:
Experience supporting the VA.

Agile and DevSecOps experience.

Experience with Jira, Github, Confluence.

Familiarity with VA OIT EPMO Veteran-Focused Integration Process (VIP) or VA PARS.

Knowledge of and success performing in a role within a Project Management Office for large programs in the federal government environmen
REQNUMBER: 2017385-US-United_States
SAIC