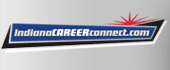 Job Information
Fiserv

Vault Picker- 3rd shift Rotating

in

Indianapolis

,

Indiana
Position Description
Vault Picker- 3rd shift Rotating
Shift Information: Rotating 12-hour shift, 7:00 pm to 7:00 am
One Week Scheduled For 36 Hours (Sunday, Wednesday, Thursday)
One Week Scheduled For 48 Hours (Monday, Tuesday, Friday, Saturday)
THIS SCHEDULE WILL REPEAT EVERY TWO WEEKS. YOU MUST BE AVAILABLE TO WORK WEEKENDS.
What makes a Great Vault Operator?
As a Fiserv Vault Operator, you'll be trained on how to fulfill card orders to ship to our clients. You will perform quality checks, confirm quantity produced, make sure the batch is correct per the order ticket, and set up the equipment. We are happy to announce that your lunch breaks are paid by the company! Fiserv strives to be the workplace that you can have fun in as well. We are excited to have Spirit day every Friday, so you can wear your team's apparel of your Fiserv T-Shirt instead of the standard Fiserv uniform.
You can expect the following:
•Receiving on the job paid training and work in a climate controlled environment.
•Prioritizing special order ticket requests.
•Be attentive to equipment alert messages as soon as they happen.
•Being mobile and in a standing/walking position with ability to lift up to 20 pounds regularly.
•Using your hands to handle objects and to perform keyboarding as well as to reach and grab objects.
•Be able, as it is necessary, to climb, stretch, crouch or kneel.
•Successful performance requires good vision including close vision.
•Working with associates in team effort to further company goals concerning productivity, safety, quality and Continuous Improvement initiatives.
•Follow the security procedures
•Receiving an attendance bonus on a quarterly and annual basis
Basic qualifications for consideration:
•High School Diploma or equivalent, but not required.
•Experience in a fast paced, high volume production environment and understanding of production concepts
•Strong mechanical aptitude
•Experience operating a computer workstation
•Deep knowledge of production operation
•Ability to work overtime during peak periods or as needed
Who we are:
Output Solutions at Fiserv delivers mission-critical communications to financial institutions, health and property/casualty insurance providers, billers, retailers, travel and entertainment companies and advertising agencies nationwide. With solutions including transactional document production and delivery, card manufacturing and personalization and direct marketing services, we help our clients streamline operations to contain costs, while building customer dedication and generating incremental revenue.
Fiserv is an Equal Opportunity Employer/Disability/Veteran
Fiserv is an Equal Opportunity Employer/Disability/Vet. Visit http://www.careers.fiserv.com/eeo for more information.
Fiserv