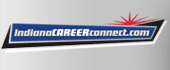 Job Information
Cargill

Utility Sweeper

in

Indianapolis

,

Indiana
This Full-time position is located Indianapolis, IN; however please expect receiving calls from a 952-area code in case you are considered. Relocation assistance is not provided
Utility teammates operate production, elevator or packaging/loading processes during vacations and absenses throughout the facility. The position is also responsible for sanitation of the the production departments of the Indianapolis Corn Mill when no vacancies are open in other departments. This is an entry level position with the expectation to move into more complex roles within the company structure.
In addition to these areas, the Utility team members will have an opportunity to participate with others in many different specialty tasks and projects. A few examples might include participation on the Safety committee or BST teams. The plant is a dry corn manufacturing facility and Utility teammates will be subject to performing tasks working under varying temperature extremes, physical labor, dealing with heights, possible handling of chemicals, exposure to dust, some tasks that require use of a dust mask, and working around a wide variety of continuous process equipment.
Principal Accountabilities:
Technical aptitude and problem solving abilities
Ability to operate process equipment
Keeps Mill in clean and orderly condition.
Adherence to procedures, policies and practices.
Technician responsibilities include, but are not limited to the following tasks:
Operate process equipment. Make adjustments as needed. Trouble shoot problems that arise.

Conducts general sanitation of facility with adherence to master sanitation schedule and properly document sanitation records.

Changes dust collector socks/cartridges and properly disposes used materials

Attends all required facility and department meetings/training

Demonstrates clear and effective communication skills with all plant personnel via radio, face to face and written communication.

It is an expectation that employees will demonstrate equipment/area ownership through the use of Continuous Improvement(CI) tools

Participates in all required investigations, near miss reporting and root cause analysis exercises.

Reports all known non-conformances regarding safety, Food Safety, quality and productivity immediately.

Trains/on boards other employees as required

Performs minor maintenance and PM's to fix or prevent product/equipment leaks

Adhere to all safety guidelines and policies. Champions a safety culture.

Performs proper LOTO for various task/assignments.

Follows the required tool color codes/guidelines related to the cleaning and handling of all in-process, waste and feed materials.

Responsible for checking in with supervisor on shift to report progress on assignments throughout scheduled shift.

Other duties as assigned
Requirements:
Right to work in the U.S. that is not based solely on possession of a student visa or a visa sponsored by a third-party employer.

Cargill requires employees be a minimum of 18 years old to work in a production facility.

Ability to perform physical job duties which may include bending, lifting up to 50lbs, kneeling, climbing, crawling, and twisting safely, with or without a reasonable accommodation.

Ability to work in varied indoor and outdoor conditions which may include heat, cold, dust, loud noise, etc., with the use of personal protective equipment (PPE).

Ability to work in elevated areas (4 feet and above).

Must be able to operate machinery and/or industrial equipment.

Ability to understand and communicate in English (verbal/written).

High School diploma or Equivalent.

Ability to work overtime including weekends, holidays, or different shifts with advance notice.
Preferred:
Forklift certified.

Basic use of a computer and typing skills.

Prior experience in production related work.
Equal Opportunity Employer, including Disability/Vet.
At Cargill, everyone matters and everyone counts. Cargill is committed to creating and sustaining an inclusive and diverse work environment where all employees are treated with dignity and respect. As such and in alignment with our Guiding Principles, Cargill's long-standing equal employment opportunity policy prohibits discrimination and harassment against any employee or applicant based on race, ethnicity, color, religion, national origin, ancestry, sex, gender, gender identity, gender expression, sexual orientation, age, disability, pregnancy, genetic information, marital status, family status, citizenship status, veteran status, military status, union affiliation, or any other status protected by law.
Cargill also complies with all applicable national and local laws and regulations pertaining to non-discrimination and employment.
Notice to Recruiters and Staffing Agencies: Cargill, Inc. and subsidiaries ("Cargill") have an internal recruiting department. Please review this notice.
US Employment Resources: Equal Opportunity Employer, including Disability/Vet.
Cargill