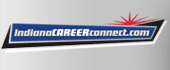 Job Information
Covanta

Utility Operator (Indianapolis EfW facility)

in

Indianapolis

,

Indiana
Utility Operator (Indianapolis EfW facility)
Job ID
10347
Location
Indianapolis, IN
Functional Area
Plant Operations
Department
Plant Operations
Position Type
Full-Time Regular
Education Required
High School Diploma/GED
Experience Required
Minimum 1 Year
Relocation Provided
No
Position Description
Covanta is a world leader in sustainable waste management and renewable energy. Covanta's 45 Energy-from-Waste (EfW) facilities provide communities and businesses around the world with an environmentally sound solution to their solid waste disposal needs by using waste to generate clean, renewable energy. Covanta is a listed company under the symbol CVA.
Annually, Covanta's modern Energy-from-Waste facilities safely and securely convert approximately 20 million tons of waste into 9 million megawatt hours of clean renewable electricity and almost 9 billion pounds of steam that are sold to a variety of industries. Covanta's facilities also recover 400,000 tons of metal per year for recycling.
To learn more about how Covanta's facilities provide sustainable waste management for the communities it serves, visit www.covanta.com. Information on our facilities is available at http://www.covanta.com/facilities.aspx. For career opportunities, visit http://www.covanta.com/careers. Covanta is an Equal Opportunity Employer.
The duties of a Utility Operator include the upkeep, maintenance & operation of plant equipment. Responsibilities consist of operating Mobile Equipment, Fork Trucks and Skid Steers, and the cleaning, grounds keeping and light maintenance of facility wide equipment.
Position Requirements
This position will work under the direction of the Profiled Waste Supervisor, Maintenance Superintendent, Chief Engineer or Shift Supervisors. Assignments will include, but are not limited to PM maintenance tasks, assist with and perform minor equipment repair work, perform cleanup work, and the operation of mobile equipment and various other tasks. This position will be required to work rotating shifts, as well as standard and/or non-standard shifts including holidays, resulting from unusual operating conditions, major overhauls or the need to back fill for vacancies created by plant conditions. Utility Operations will work on other equipment and systems throughout the Facility, as deemed necessary. Candidate must have good mechanical aptitude and a High School diploma or equivalent. Related military/technical training and/or previous power or industrial experience is a plus. Physical strength to lift 50 pounds and carry it a distance of 100 yards. Ability to climb ladder and work in overhead positions requiring harness and safety line. Mechanical aptitude to use hand tools to do minor maintenance.