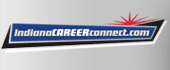 Job Information
Lilly

Trial Capabilities Associate, Budget and Contract Management

in

Indianapolis

,

Indiana
At Lilly, we unite caring with discovery to make life better for people around the world. We are a global healthcare leader headquartered in Indianapolis, Indiana. Our 35,000 employees around the world work to discover and bring life-changing medicines to those who need them, improve the understanding and management of disease, and give back to our communities through philanthropy and volunteerism. We give our best effort to our work, and we put people first. We're looking for people who are determined to make life better for people around the world.
At Lilly, we serve an extraordinary purpose. We make a difference for people around the global by discovering, developing and delivering medicines that help them live longer, healthier, more active lives. Not only do we deliver breakthrough medications, but you also can count on us to develop creative solutions to support communities through philanthropy and volunteerism.
Purpose:
The Trial Capabilities Associate provides clinical trial capabilities in support of clinical development. The associate is accountable to ensure investigator sites meet requirements to enroll clinical trials and support ongoing activities during site maintenance and close-out. Our vision is to successfully deliver clinical trial through effective negotiations and prompt execution by way of process optimization while ensuring compliance with Lilly's policies.
This role is responsible for performing clinical budget and contract negotiation and execution activities. The primary responsibilities include providing budget and contract process guidance, conducting budget and contract negotiations, supporting contract analyses, facilitating compliance, and assisting in the implementation of process improvements in accordance with a prescribed negotiation guidance. The Associate ensures appropriate controls with a streamlined, customer-focused, and prompt budgeting and contracting process.
Primary Responsibilities:
Budget and Contract Negotiations:
The Associate plays a critical role in communicating and negotiating contracts and budgets with the appropriate investigator site and Lilly team including:
Communicate Lilly's position on various budget and contract items in a frontline capacity

Apply the prescribed negotiation guidance and the legal basis behind our position while negotiating on behalf of Lilly; employ various communication strategies to deliver Lilly's position

Facilitate and communicate with various partners on the status of the budget and contract finalization/execution, as these activities play a key role in declaring a site ready to enroll patients on a clinical trial

Collaborate with other Trial Capabilities roles to facilitate negotiations beyond the Lilly prescribed negotiation guidance.

Generate amended contract and/or budget documents as necessary, preparing contract management documentation for projects, and streamlining the contract/proposal or internal processes; initiates and introduces creative ideas and solutions

Facilitate quality, speed and value through information sharing, business partnership, and assurance that all guidance is aligned with Lilly policies and clinical processes

Standardize and streamline budget and contract activities while maintaining alignment with the Lilly prescribed negotiation guidance.
Minimum Qualification Requirements:
Bachelor's degree or High School diploma/GED with at least 5 years in experience in contracts and budgets
Additional Skills and Preferences:
Experience negotiating budgets and/or contracts with clinical research site preferred

Understanding of the overall clinical development paradigm and the importance of efficient site activation

Applied knowledge of project management processes and skills

Appreciation of / experience in compliance-driven environment

Ability to learn and follow financial and legal guidelines and policies (budget and contract)

Strong communication, negotiation, and problem-solving skills

Self-management and organizational skills
Eli Lilly and Company, Lilly USA, LLC and our wholly owned subsidiaries (collectively "Lilly") are committed to help individuals with disabilities to participate in the workforce and ensure equal opportunity to compete for jobs. If you require an accommodation to submit a resume for positions at Lilly, please email Lilly Human Resources ( LillyRecruitingCompliance@lists.lilly.com ) for further assistance. Please note This email address is intended for use only to request an accommodation as part of the application process. Any other correspondence will not receive a response.
Lilly is an EEO/Affirmative Action Employer and does not discriminate on the basis of age, race, color, religion, gender, sexual orientation, gender identity, gender expression, national origin, protected veteran status, disability or any other legally protected status.
At Lilly we strive to ensure our employees are part of a team that cares about them and our shared purpose of making life better for those around the world. How do we do this? We continue to look for ways to include, innovate, accelerate and deliver while maintaining integrity, excellence and respect for people.​ We hope that you seek to join us on our journey as we create medicine and deliver improved outcomes for patients across the globe!
#WeAreLilly
Lilly