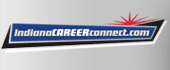 Job Information
Conduent

Systems Application Developer

in

Indianapolis

,

Indiana
Through our dedicated associates, Conduent delivers mission-critical services and solutions on behalf of Fortune 100 companies and over 500 governments - creating exceptional outcomes for our clients and the millions of people who count on them.
You have an opportunity to personally thrive, make a difference and be part of a culture where individuality is noticed and valued every day.
Job Description
This is a mid-level position within the Indiana Eligibility Modernization Project's Systems Development group that is responsible for analysis, design, coding, and unit testing of assigned development projects. The ideal candidate will possess the ability to take ownership of projects and ensure successful on-time delivery of project. The Systems Development Specialist is responsible for the design and development of new products and applications as well as the maintenance and enhancements of these products going forward.
Major Duties and Responsibilities include:
Understand end user business needs and ensure they are met in software application development and delivery

Assist with the design, documentation, development, and maintenance of ASP.NET/C# applications, including the definition of the organization's application development framework.

Produce detailed design specifications from requirement definitions, Program Change Requests, and other sources for projects of any level of complexity

Provide estimates that closely match actual efforts to construct and unit test

Escalate issues to leads and/or managers as appropriate

Participate in Operational Reviews

Participate in Design and Code Reviews.

Assist with the documentation as needed, including technical and functional specifications and screen mockups

Communicate clearly and effectively with end users, including identifying business rules and logic buried in existing processes

Ability to take constructive feedback and/or criticism and continue to contribute to the team goals and outcomes

All other duties as assigned.
Qualifications
Bachelor's degree or equivalent work experience

5-10 years of progressively responsible experience in systems and/or software development preferred

Experience with the following:

ASP.NET Webforms

C#

Sql Server development (table design, stored procedures, complex queries, query optimizations)

HTML / CSS / JavaScript

Visual Studio 2010/2012

Ability to work independently as well as on a team

Subversion version control - Not required, but a significant advantage

Excellent communication skills / both technical and non-technical

Must be comfortable working independently with minimal supervision
Conduent is an Equal Opportunity Employer and considers applicants for all positions without regard to race, color, creed, religion, ancestry, national origin, age, gender identity, gender expression, sex/gender, marital status, sexual orientation, physical or mental disability, medical condition, use of a guide dog or service animal, military/veteran status, citizenship status, basis of genetic information, or any other group protected by law.
People with disabilities who need a reasonable accommodation to apply for or compete for employment with Conduent may request such accommodation(s) by clicking on the following link, completing the accommodation request form, and submitting the request by using the "Submit" button at the bottom of the form. For those using Google Chrome or Mozilla Firefox please download the form first: click here to access or download the form (https://downloads.conduent.com/content/usa/en/file/conduent-applicant-adaaa-referral-form.pdf) . You may also click here to access Conduent's ADAAA Accommodation Policy (http://downloads.conduent.com/content/usa/en/document/cdt_adaaa_accommodation_pol.pdf) .
Conduent