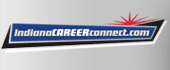 Job Information
TCC Software Solutions

System Administrator Intermediate (Contract to Hire)

in

Indianapolis

,

Indiana
Type: Contract-to-Hire Duration: 6 months with conversion to full-time Location: Indianapolis, IN
Our client is looking for a System Administrator Intermediate who will be part of an IT team reporting to the Director of Technology. Successful candidate will have the ability to exercise absolute confidentiality, avoid conflicts of interest and the appearance of conflict of interest. Candidate must have prior experience with Windows Server, Active Directory, Office 365 Administration, and Sharepoint. Candidate must be eligible for, and open to, full-time employment with client at the end of a successful contract term.
Duties• Maintain Active Directory, Sharepoint, Office 365, and print server services • Respond to helpdesk issues as they arise in-person or remotely by identifying, troubleshooting, identifying root cause and logging.• Build and maintain all desktops, laptops and mobile devices of all our users.• Perform routine system audits for general health including all backups.• Build and maintain operations by managing the active directory, maintaining and upgrading operating systems, hardware and software.• Offer and own critical IT hardware, software and cybersecurity projects.• Ensure all information systems are working towards the overall IT strategy.• Build and maintain a secure IT infrastructure that is dependable to all users.• Keep the Director of Technology informed of any ongoing technical problems and their status.
Requirements• Bachelor's degree in technology or computer science• Current certification in Windows Server 2012 or 2016 • Minimum 3 years work experience in IT• Prior experience with Windows 10, Mac OS, iOs• Prior experience supporting Active Directory, Office 365, InTune or SCCM, • Prior experience supporting Print server, Windows server, Microsoft office, Microsoft SharePoint.• Experience in Office 365 administration, Microsoft Azure• Experience in Incident Response management• Excellent verbal and written communication skills, including ability to teach• Maturity to work with a wide range of people with various computer levels knowledge and skills.• Be able to travel in excesses of half-mile on daily basis.
At TCC, we know that having a strong company culture is paramount in sustaining the success and stability of the company, especially within the information technology industry. We place our focus on the people who make our success possible and strive to create an environment that preserves and fosters growth while still promoting the DNA of our company.
Our core values:
Building strong, reliable relationships with our employees, our partners and our clients

Upholding integrity, honesty and respect

Supporting our local community

Encouraging continued education and development