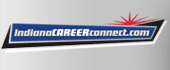 Job Information
Corteva Agriscience

Synthetic Chemist

in

Indianapolis

,

Indiana
Description
Corteva Agriscience is seeking a FT Synthetic Chemist at our offices in Indianapolis, IN. The Synthetic Chemist is responsible for design and synthesis of novel organic compounds for crop protection, pest and vegetation management.
Qualifications
This position requires a Ph.D. equivalent in Chemistry, Organic Chemistry, or a related field and 1 year of research experience. Must also have 12 months of experience (which may have been gained concurrently) with each of the following: (1) characterizing and analyzing compounds using HPLC, GC/MS, UV/Vis, NMR and IR; (2) maintaining a laboratory notebook and fully document all experimental results; (3) synthesize molecules and develop novel synthetic methodologies to test hypotheses; (4) utilize the following tools/technologies: SciFinder, Reaxys, nuclear magnetic resonance (1H, 13C, 19F, 31P and various 2D techniques), mass spectrometry, elemental analysis, infrared spectroscopy, X-ray crystallography; and (5) communicate experimental results with technical team members and devise new hypotheses on the basis of those results. Will accept experience gained before, during or after Ph.D. program. Please apply online at https://careers.corteva.com/en-us/.
Corteva Agriscience ™, the world's first dedicated agriculture start-up, serves to enrich the lives of those who produce and those who consume, ensuring progress for generations to come. Our employees fulfill this purpose everyday by building/participating in an inclusive culture where we encourage each other to stay curious, think differently, act boldly and do what's right for our customers, our co-workers, our partners and our planet. With over 20,000 team members from 130 countries, innovating in 140 world class R&D facilities, we have the resources, leadership heritage and partner ecosystem to make a meaningful impact now and into the future.
#GrowWhatMatters
Corteva Agriscience, the agriculture division of DowDuPont, is an equal opportunity employer. Qualified applicants will be considered without regard to race, color, religion, creed, sex, sexual orientation, gender identity, marital status, national origin, age, veteran status, disability or any other protected class. If you need a reasonable accommodation to search or apply for a position, please visit: Accessibility Page for Contact Information For US Applicants: See the 'Equal Employment Opportunity is the Law' poster For our U.S. Affirmative Action Policy, click here
Corteva Agriscience