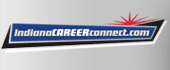 Job Information
Civil & Environmental Consultants, Inc.

Survey Technician

in

Indianapolis

,

Indiana
As a Survey Technician for Civil & Environmental Consultants, Inc. (CEC), you will be part of a survey field crew performing a variety of topographic and boundary surveys, as well as surveying on construction sites. You will perform sub-professional land survey work using routine surveying practices and equipment. You will work on land survey projects, operate instrumentation, clear brush, drive stakes, hold chains or rods, take simple notes, make minor sketches and clean equipment as needed. You will also be responsible for utilizing various surveying programs to gather, retrieve and interpret important data, and performing minor computations as required. You will perform incidental clerical and custodial duties and aid in the upkeep of survey vehicles and survey tools. Ultimately, this position will provide a foundation for further professional development as a land surveyor.
0-4 years related survey experience;

Associates or Bachelors in Survey Engineering, Geomatic Engineering, or other related field preferred;

Ability to operate motorized equipment and possession of sufficient physical stamina to work long hours outdoors under various field conditions and exposure to traffic, extreme heat and rainfall;

Valid Driver's License.
Civil & Environmental Consultants, Inc. (CEC) is consistently ranked as an Engineering News-Record Top 200 Design Firm, offering big firm opportunities with a small firm culture. Not only will we help you develop professionally, but we will also provide you with the opportunity to become an owner of the firm and share in our success. You will work on diverse projects while providing high quality service to our clients.
In addition to offering company stock at all levels, we provide a matching 401(k), profit sharing, a performance bonus for all employees, medical dental and vision insurance, short and long term disability and tuition assistance. Join our team where your contribution matters.
We strive to promote and sustain a culture of diversity, inclusion and belonging every day. CEC is an equal opportunity and affirmative action employer. We do not discriminate in recruiting, hiring or promotion based on race, ethnicity, sex/gender, sexual orientation, gender identity or expression, age, disability or protected veteran status or on any other basis or characteristic prohibited by applicable federal, state, or local law. We proudly support and encourage people with military experience (active, veterans, reservists and National Guard) as well as military spouses to apply for CEC job opportunities.
Street: 530 E. Ohio Street