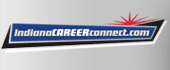 Job Information
Defense Finance and Accounting Service

SUPPLY TECHNICIAN

in

Indianapolis

,

Indiana
Summary
Who may apply: Current or Former Permanent Federal Employees, 30% or More Disabled Veterans, Veterans Recruitment Appointment, Veterans Employment Opportunities Act (VEOA), Schedule A, Eligible Military Spouse Preference (MSP) applicants, Peace Corps and Vista applicants, Eligible Interagency Career Transition Assistance Plan applicants (ICTAP) and other Special Appointment Authorities applicants.
Responsibilities
Accurately maintains the accounting and reporting system for non-expendable property and/or consumable supplies. Conducts physical inventories of limited consumables as required by regulations and maintains all inventory records.
Responsible for the acquisition system concerning all property and consumable supplies, ensuring mission essential requirements are met for DFAS and its supported activities.
Provides necessary research and initiates appropriate corrective action(s) for accurate reporting. Identifies system deficiencies and prepares requests for system changes as necessary.
Serves as point of contact for administrative aspects of property and consumable supply acquisitions to include oversight and review of purchasing requests for adequacy and compliance to policies.
Ensures clerical correctness and conformance to regulations in the preparation of all supply and/or property source documents, invoices, and supporting papers.
Oversees receipt control procedures to record the status of all material in the storing cycle. All discrepancy receipts shall be reported in accordance with established regulations covering supply, transportation, or quality discrepancies.
This position may be required to lift up to 40 lbs. when handling supplies.
Requirements
Conditions of Employment
Qualifications
One year of specialized experience equivalent in level of difficulty and responsibility to that of the next lower grade (GS-05) within the federal service, which demonstrates the ability to perform the duties of the position, is required. GS-06 specialized experience is defined as: experience using automated supply systems and the ability to understand the interfaces between the systems, sources or procurement, and inventory management; maintaining accurate accounting and reporting systems for non-expendable property and consumable supplies performing routine phases of property management; and conducting research to determine validity of items requested and to resolve discrepancies relating to actions such as receipt control and inventory adjustments. Time-in-Grade: Current or former federal employees who have held a GS position in the preceding 52 weeks, must meet the time in grade requirement. Applicant must have served 52 weeks as a GS-05 or higher grade in Federal Service.
Education
GS-06 Substitution of Education for Experience: Six months of graduate education may be substituted to meet the specialized experience required when it is directly related to the work of the position being filled. If you are using education to substitute for the specialized experience, you must submit transcripts at the time you apply. To be creditable, education must have been obtained in an accredited college or university recognized by the U.S. Department of Education (http://www2.ed.gov/admins/finaid/accred/index.html).
Additional Information
If you are unable to apply online, view the following link for information regarding Alternate Application. Moving expenses will not be paid. The Tax Cuts and Jobs Act of 2017 makes certain reimbursements/payments taxable. For information on these changes and the Relocation Income Tax Allowance (RITA), for which some appointees are eligible, click here. For positions where relocation is paid (see Location block of vacancy announcement), you can learn more about relocation allowances and entitlements. Telework availability will be based upon the mission requirements and supervisory determination. We may use this announcement to make a temporary promotion. For some positions, the temporary promotion may be made permanent without further competition. Selections are subject to restrictions resulting from the DoD Program for Stability of Civilian Employment. A two year probationary or trial period may be required. We may use this announcement to fill additional vacancies within 120 days of the closing date. This position is non exempt from the Fair Labor Standards Act. Travel requirement is none. This position is covered by a bargaining unit. Retired Civil Service Employee: Employment of retired Federal employees receiving an annuity is subject to the requirements of the Department of Defense (DoD) policy guidance. (See DoD Instruction 1400.25, Volume 300, at http://www.dtic.mil/whs/directives)