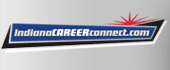 Job Information
Indy Gov

Stage Tech, Garfield Park

in

Indianapolis

,

Indiana
Stage Tech, Garfield Park
Print (http://agency.governmentjobs.com/indianapolis?jobID=2958258&sharedWindow=0)
Apply
Stage Tech, Garfield Park
Salary
$11.66 Hourly
Location
Garfield Park, IN
Job Type
Part-time/Seasonal/Temp
Department
DPR-Family Centers
Job Number
05809
Description

Benefits

Questions
Position Summary
Position is responsible for providing technical support including lighting, sound and stage equipment for the Productions Section. This section services the department and other city agencies as well as private rentals.
Position Responsibilities
Assists in planning, directing and coordinating of Production programs and services.
Attends meetings or training sessions as required.
Supervises the use of production supplies, equipment and facilities.
Sets up and breaks down for regular scheduled activities and events.
Enforces rules and regulations.
Responsible for cleanliness and general appearance of equipment or work site.
Presents a positive image of the department to the community.
Assists in the planning and implementation of production programming.
This list of duties and responsibilities is not intended to be all-inclusive and may be expanded to include other duties or responsibilities that management may deem necessary from time to time.
Qualifications
High School Diploma or equivalent. General knowledge of sound, lighting and stage equipment and techniques. General knowledge of electrical systems as they relate to sound, lighting and stage equipment and production. Ability to plan and organize activities. Ability to effectively communicate orally and in writing. Ability to work productively under general supervision. Must be self motivated. Work requires regular lifting and carrying of equipment up to 80 pounds, working in varied weather conditions including inclement weather. Driving – requires a valid Indiana Drivers License and may require a Commercial Drivers License. City vehicles will be driven on a regular basis to department and public/private events. Previous experience working with sound, lighting and stage equipment in a production setting. Licenses/Certifications Required: Ability to obtain – American Red Cross CPR and First Aid Certificate, Indiana Commercial Drivers License.
Independent Judgment
Established policies and procedures and the Department of Parks and Recreation rules and regulations control actions. Independent judgment may occur when, emergency situations and dealing with the public. Work is reviewed on a continuing basis by a supervisor who is generally available for detailed/general instructions.