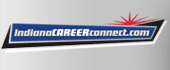 Job Information
Validity

Sr. Software Engineer

in

Indianapolis

,

Indiana
About the Role
Senior software engineer needed to join our growing team. It?s an exciting time to work with cool technologies, create new products and ensure the success of our existing suite of solutions. Put your experience to work on a team that takes pride in creating amazing software solutions that help our customers improve the quality of data with their organizations.
Team Dynamic
Validity is looking for a thoughtful Senior Software Engineer with at least six years of experience to join an agile team that values diversity. This team is developing Validity?s flagship offering. You will work closely with all areas of the business on engineering initiatives that will yield substantial product enhancements, uncover insights, scope flexible technical solutions, and inform business decision-making. You will collaborate closely with other Engineers and Product Managers to inform product decision-making and to identify opportunities to create more value for our customers. This is a high-impact role that will help shape the future of Validity?s products and services.
Position Duties and Responsibilities
Senior individual contributor on new flagship technology and business product

Support creation of new workflows and data architecture throughout the engineering organization

Contribute to multiple teams? code infrastructure and contribute enhancements/improvements

Collaborate with Product Manager and engineering managers to scope and prioritize technical backlog

Provide team and engineering tech mentorship and contribute to the overall architecture

Self-motivated and able to influence the organization on a technical and strategic level

Required Experience, Skills, and Education

Professional software development experience (6+ years).

An analytical mind with a strong grasp of algorithms and data structures

Strong API development experience

Strong familiarity with these technologies desired

Scala, Python

Linux

Jenkins, Docker, Kubernetes in AWS, git, and GitHub

Agile methodology

Interest and ability to learn new languages and technologies as needed.

Experience working on an agile/lean team

Experience or interest in developing and maintaining distributed systems

Prior experience handling reliability, troubleshooting, and day-to-day deployment/monitoring operations for the products that you developed

A proven track record of self-motivation and determination to learn

Working proficiency and communication skills in verbal and written English.

Willingness to learn from and to teach your colleagues

Preferred Experience, Skills, and Education

Python, Scala

MongoDB

Play Framework

AWS cloud deployment and development

Docker and Kubernetes

Relational and NoSQL Databases

Knowledge of email technology (SMTP, DKIM, MIME, etc) a plus

About Validity

For over 20 years, tens of thousands of organizations across the world have relied on Validity solutions to target, contact, engage, and retain customers ? using trustworthy data as a key advantage. Validity?s flagship products ? DemandTools (https://www.validity.com/products/demandtools/) , BriteVerify (https://www.validity.com/products/briteverify/) , Return Path (https://www.validity.com/products/returnpath/) , Trust Assessments (https://www.validity.com/products/trustassessments/) , and GridBuddy (https://www.validity.com/products/gridbuddy/) ? are all highly rated, #1 solutions for sales and marketing professionals. These solutions deliver smarter email campaigns, more qualified leads, more productive sales, and ultimately faster growth.

Validity is a truly unique company - massive revenue growth, top-tier investors, 5-star product ratings, proven ability to acquire and integrate top tech companies and welcome them into the Validity family, winning culture, and a work environment that fosters hard work, trust, and fun.

Headquartered in Boston, Validity has offices in Tampa, Denver, Indianapolis, London, and Sydney. For more information, visit connect with us on LinkedIn (https://www.linkedin.com/company/validityinc/) , Instagram, (https://www.instagram.com/trustvalidity/) and Twitter (https://twitter.com/TrustValidity) .
---
Validity is proud to be an equal opportunity employer. We are committed to equal opportunity regardless of race, color, ancestry, religion, gender, gender identity, parental or pregnancy status, national origin, sexual orientation, age, citizenship, marital status, disability, or veteran status.