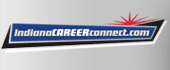 Job Information
Raytheon Technologies

Sr Numerical Control Prog I

in

Indianapolis

,

Indiana
The successful candidate will perform the following duties and activities as assigned.
Must demonstrate competencies necessary to meet the business requirements.
May perform as a member or leader of a functional and/or cross-functional team.
Provides programming support of machining parts, tools, or sheet metal on numerically controlled machines tools. Makes proper cutter selections for each part, taking into consideration such factors as speeds, types of cutters, feeds, and control systems limitations. Selects program routines for the most efficient computer calculation of dimensional and machining requirements for each part. Analyzes engineering drawings to define configuration of parts and determine type and sequence of machine operations. Will also modify existing parts programs for engineering changes or program improvements.
Authors manufacturing process routings for project-related work used in machining and sheet metal fabrication. Must be able to read, interpret, and analyze engineering drawings, computer-aided design (CAD) files, production planning documents, technical documents, and manuals.
Provides capability reviews and machining and sheet metal fabrication labor estimates. May assist in the design and development of tooling and fixtures required to perform work on the production floor.
Required Skills:
4+ years of applicable experience

Proficiency in MasterCam (demonstrated by an ability to create and edit CNC programs for vertical and/or horizontal 4 and 5 axis machining centers).

Must be knowledgeable in GD&T tolerance/dimensioning.

Highly knowledgeable and experienced with programming (conversational and G&M code) and operating automated machining and sheet metal fabrication equipment.

Strong computer skills.
Familiar with MS Excel, Word, and PowerPoint.
Experience with AS9100 and/or similar quality systems or practices.

Demonstrated ability to interpret blueprints, technical documents, and technical manuals.

Ability to train operators on machining and fabrication processes to improve productivity and reduce run times.

Working knowledge of SAP or similar Material Requirements Planning (MRP) system.

Ability to multi-task in a fast paced environment, and transition from one assignment to another with minimal training and direction from supervision.Physical Demands include climbing, standing stooping, bending pushing, kneeling, stretching, extensive walking and working in tiring uncomfortable positions. May require lifting of objects whose weight normally will not exceed 35 pounds.
Desired Skills:
Exceptional problem-solving, organizational and analytical skills.

Program CNC lathes to perform various machine functions on moderately complex machined parts.

Creation of bills of materials, assembly documentation, installation instructions, and drawings

Proficiency with Pro-E (CREO) or other CAD/CAM software
Required Education:
Requires a related University Bachelor Degree or equivalent combination of education and experience (Bachelor Degree = 8 years of additional applicable experience)
This position requires either a U.S. Person or a Non-U.S. Person who is eligible to obtain any required Export Authorization.169909
Raytheon is an Equal Opportunity/Affirmative Action employer. All qualified applicants will receive consideration for employment without regard to race, age, color, religion, creed, sex, sexual orientation, gender identity, national origin, disability, or protected Veteran status.
Raytheon Technologies