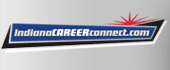 Job Information
Belcan

Sr Maintenance Technician

in

Indianapolis

,

Indiana
Sr Maintenance Technician
Job Number: 306731
Category: Facilities
Description: A Sr Maintenance Technician is available through Belcan in Indianapolis, IN. To be considered for this role, candidates need at least five years of maintenance experience with electromechanical components, including motors, gearboxes, PLC, servo drives and other discrete components.
Responsibilities:
The Sr Maintenance Technician is responsible for the day-to-day troubleshooting and preventative/predictive maintenance. Acts as a senior material handling technician on all equipment that is installed at a specific site location. Provides assistance and mentors lower-level employees. This role will be working on night shift 6pm - 6am.
Using problem solving and critical thinking, key tasks include the following:
Repair and maintenance of MHE including belt tracking, component adjustment/replacement, component lubrication, etc.

Completes preventative maintenance routines, documentation, and procedures.

Use electrical test equipment to troubleshoot electrical circuitry.

Create and close work orders into asset management system with appropriate data to include labor hours, equipment maintenance, and parts used.

Troubleshoot conveyance problems and understand resources needed to resolve them.

Locate and track spare parts from inventory.

Performs complex maintenance and equipment testing to ensure they meet specifications.

Provide assistance with training customers to operate equipment.

Respond to service calls and correct equipment failures and faults.

Identify problems as they occur and take appropriate steps to solve them.

Develop and maintain positive working relationships across all levels of the organizations.
Qualifications:
Education - HS diploma or equivalent required. Typically an Associate degree or vocational technical training preferred. Specialized skill training/certification preferred.
Knowledge/Qualifications:
Demonstrates a senior-level knowledge of a technical or specialty area.

Proven experience in area of responsibility and successful demonstration of position and key tasks as presented above.
Basic Qualifications:
Able to lift and move material up to 50 pounds each

Regular bending, lifting, stretching and reaching both below the waist and above the head

Occasionally push and pull wheeled dollies loaded with products up to 100 pounds

Engage in full manual dexterity in both hands and wrists

Able to climb ladders and gangways safely and without limitation

Have functional dexterity in both hands and wrists

Working conditions may include small spaces, dust, fumes/odors, hot/cold temperatures, inside/outside noise, vibration, standing on concrete for long hours, and wet or uneven surfaces

Must be able to stand/walk for up to 10-12 hours

Flexibility in covering multiple shifts and holiday hours as required
10.
c. Manage resolution of design-performance issues
Preferred experience with the following technical skills:
Electrical troubleshooting skills to include wiring, ac power, ac motors, electrical drawings/schematics, and control panels

Mechanical experience with gearboxes, sprockets, chains, bearings, guide rollers, and other related equipment

Servo drives, PLC, PC controllers, dc power supplies, optical devices (i.e., encoders, photoeyes, etc.)

Knowledge of automated equipment; preferably automated material handling systems. Some experience with Allen-Bradley RSLogix5000 PLC controls platforms

Some experience with DeviceNet, PROFIBUS, Ethernet, or equivalent network communications is a plus

MS Office products
If you are interested in this Sr Maintenance Technician in Indianapolis, IN, please apply via the apply now link provided.
Belcan is a global supplier of engineering, technical recruiting, and IT services to customers in the aerospace, industrial, and government sectors. Belcan engineers better outcomes through adaptive and integrated services-from jet engines, airframe, and avionics to heavy vehicles, chemical processing, and cybersecurity. Belcan takes a partnering approach to provide customer-driven solutions that are flexible, scalable, and cost-effective. Our unique capabilities have led to continuous growth and success for nearly 60 years. We are a team-driven Equal Opportunity Employer committed to workforce diversity.
Location: Indianapolis , IN
Minimum Experience (yrs): 5+
Required Education: High School Diploma
Benefits:
Return to search results Email this job to a friend
If you have previously registered with us, pleaseLog into apply for this position.
*Logged in members may also add jobs to their job cart