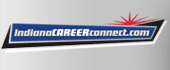 Job Information
Heritage Environmental Services, LLC

Special Chemical E Tank Group Leader

in

Indianapolis

,

Indiana
Special Chemical E Tank Group Leader - Indianapolis, IN
Special Chemical E Tank Group Leader
Plant

Indianapolis, IN, USA

Full Time
Health/Dental, Vision,Critical Illness, Accident, Life, Disability, 401K with company match, Profit Sharing, Flexible Spending Accounts, Tuition Reimbursement, Bonus Program
Primary Purpose
Guides and monitors staff, equipment, and workload to ensure safe and timely completion of processes and projects related to processing wastes.
Essential Functions and Responsibilities
Ensures Health & Safety is the number one goal by following policies, processes, and acting in a safe manner at all times.

Schedules, plans and directs employees in their assigned tasks ensuing production goals are met in a safe and efficient manner.

Ensures all employees are working in a safe manner with any prescribed safety equipment required by company policy.

Trains new employees in company and department procedures and monitors adherence.

Interfaces with other areas and departments to insure a smooth flow of product through the treatment cycle.

Monitors equipment assigned to area and notifies maintenance of major breakdowns.

Responsible for the unloading and loading of wastes in conformance to company rules and regulations.

Operates and maintains the cyanide destruction unit (CDU). The CDU is a programmable logic controlled pressurized vessel.

May perform preventive maintenance and inspections on operating equipment.

Load, unload and process solid and liquid waste safely in accordance with Company, federal, state and local regulations/rules.

Operate a fork truck and Bob Cat with attachments.

Adds proper mixture of chemicals to incoming waste materials in order to change the compositions to disposable products in accordance with Company rules and regulations.

Directs liquid waste through a system of pumps to tanks for storage.

Perform basic spill cleanup and housekeeping duties as directed.

Perform chemical compatibility checks to prevent reactions and other issues.

Utilize barcode system equipment to document certain inventory activities.

Review laboratory data to determine proper handling and disposal of materials.

Use Department of Transportation (DOT) knowledge/training to match and label inbound materials and for storage and shipping of containers to other sites.

Use proper equipment to remove samples of materials for analysis and compatibility checks.

Responsible for keeping operating areas, walls, pipes and floor in a clean and safe condition.

Utilize knowledge of applicable EPA, DOT, OSHA and permit regulations.

Understand Heritage Coding and labeling systems to handle and manage waste containers.

Position handles hazardous materials and will often require use of PPE: Boots, Gloves, Suits, Eye/Ear Protection and Respirator

Participate in hiring, performance evaluation, discipline, promotions, and termination decisions.
Heritage believes that each employee makes a significant contribution to company success. That contribution should not be limited by the assigned responsibilities. Therefore, this position description is designed to outline primary duties, qualifications and job scope, but not limit the incumbent nor the company to just the work identified. It is Heritage's expectation that each employee will offer his/her services wherever and whenever necessary to ensure the success of company endeavors.
Education: High school diploma or equivalent required.
Experience: One to three years of Heritage Plant Operations experience.
Knowledge and Abilities: Ability to understand hazardous waste regulations (RCRA) and safety regulations (OSHA). Ability to wear personal protective equipment, including respirator. Ability to lift 60 lbs.
A post offer drug screen will be required.
EEO including disability/veteran
#LI-SK1
#LI-NR1
Heritage Environmental Services https://heritageenviro.applicantpool.com
Resources

About Us at http://www.heritage-enviro.com/

Home

EEO is the Law Poster at https://www.eeoc.gov/employers/upload/posterscreenreader_optimized.pdf

Share This Page