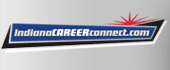 Job Information
Honeywell

Source/Field Inspector - Remote

in

Indianapolis

,

Indiana
The future is what you make it!
When you join Honeywell, you become a member of our team of problem solvers, innovators, dreamers, and doers who make the things that make the future. Working at Honeywell isn't just about developing cool things. That's why all of our employees enjoy access to career opportunities across different fields and industries.
Are you ready to help us make the future?
Honeywell's Federal Manufacturing & Technologies business manages the U. S. Department of Energy's Kansas City National Security Campus in Missouri and New Mexico, manufacturing sophisticated mechanical, electronic and engineered-material components for our nation's defense system. Honeywell is on the leading edge of supplying engineering and manufacturing expertise for our nation's defense and national security. Visit kcnsc.doe.gov for more information about working for Honeywell at the Kansas City National Security Campus.
*We have openings in the following locations : Indianapolis, IN; Fruitport, MI; Laurens, SC; Norton, KS, Cookville, TN *
Job Duties:
Responsible for supporting suppliers at various locations through out the US

Ability to work in the field, as a Source Inspector, under minimal supervision, with latitude for independent action and decision making

Liaison to suppliers to assure quality and reliability of purchased materials

Perform complex electrical and/or mechanical inspections that may include but are not limited to: HiPot, Insulation Resistance, Contact Resistance on interconnects

Operating complex computerized automated testers for inspection of Transmitters, Transponders, etc

Operating various inspection equipment such as CMM, comparator, vision systems, hand tools, gages, electrical & leak testers

Check supplier's work and progress to ensure conformance to specifications.

Plans, performs, and reports results of evaluations of operating practices in production, inspection, and supporting departments

Evaluates accuracy and verifies implementation of reported corrective actions

Maintains appropriate records, initiates various inputs for management summaries, and assures that survey history documentation is complete and maintained to meet applicable requirements

Performs special evaluations, audits and appraisals as required

Prepares reports and makes recommendations as appropriate

May perform other duties as required

Conducts activities in a safe and healthy manner and works in accordance with established HS&E requirements to ensure the protection of employees, the public, and the environment.

Takes actions necessary to ""stop"" work when an unsafe condition or action is identified

Every employee has the right and responsibility to stop work when unsafe conditions or actions are identified

Must be willing to travel 90% of the time

You Must Have:

US citizenship in order to obtain and maintain US Dept of Energy ""Q"" level security clearance.

Four (4) years of work experience in a mechanical and/or electrical engineering, manufacturing, or production environment as a Quality Inspector, Auditor, Machinists, or Quality Engineering role Current certification from Honeywell or other recognized professional organization (American Welding Society (AWS); American Society for Quality (ASQ); ISO-1000; IPC-600 and/or IPC-610; NDT or equivalent certification). In absence of current certifications, must demonstrate capability to attain certification

We Value:

Technical or Business Associate's degree

Three (3) or more years' experience as a Field Quality Representative/Source Inspector

Thorough knowledge of and the ability to interpret the facility's engineering, quality specifications and drawing requirements to suppliers

Strong understanding and utilization of various computer equipment and software
Honeywell is an equal opportunity employer. Qualified applicants will be considered without regard to age, race, creed, color, national origin, ancestry, marital status, affectional or sexual orientation, gender identity or expression, disability, nationality, sex, religion, or veteran status.
Honeywell