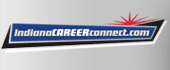 Job Information
Acxiom LLC

Software Engineer - Technical Support (Remote)

in

Indianapolis

,

Indiana
The support team at Acxiom is a critical part of our future success, and we are looking for only the best people out there. We take the success of our customers incredibly seriously. We feel their joy. We feel their pain. Are you up for the challenge?
The most important criteria for joining our support team are:
*Client-facing experience
*Excellent written and verbal skills and phone/video manner
*A firm grasp of how the relevant technologies and software products work.
We are very interested in individuals who have a track record of finding creative solutions to unique problems, and who will thrive in challenging situations.
The Software Support Engineer is responsible for providing high-quality technical support for Acxiom's software product. This person will work on other related programming and documentation/training projects as required.
The person in this role will provide effective technical customer support to our rapidly growing user base, delivering solutions to both technical and non-technical end-users while also supporting a wide range of technologies.
*We prefer to locate this role in Conway, AR, but this role can be located remotely anywhere in the U.S. for the right qualified candidate.
What you will do:
Own customer issues reported and seeing problems through to resolution

Taking ownership of technical issues, and working with our Development group to resolve more advanced issues when necessary

Researching, diagnosing, troubleshooting, and identifying solutions to resolve customer issues

Resolving called out customer complaints

Ensuring proper recording and closure of all issues

Document knowledge in the form of knowledge base tech notes and articles

Documenting troubleshooting and problem resolution steps

Participation in providing training to customers as required
What you will have:
Knowledge of and experience with a few or all these technologies/tools is required: Java, node.js, MongoDB, Hadoop, Hive, Impala, Spark, Snowflake, Cloud Platforms (AWS or GCP), and related technologies

Experience working in Windows, Unix/Linux environments, and shell scripting

Some experience with Oracle, as well as SQL, PL/SQL, and Perl

Bachelor's degree in Computer Science, Information Systems or similar with 3+ years of relevant experience.
What Will Set You Apart:
Knowledge of consumer data platforms & the martech and adtech ecosystems.
#GD17
Primary Location City/State:
Homebased - Conway, Arkansas
Additional Locations (if applicable):
Acxiom is an affirmative action and equal opportunity employer (AA/EOE/W/M/Vet/Disabled) and does not discriminate in recruiting, hiring, training, promotion or other employment of associates or the awarding of subcontracts because of a person's race, color, sex, age, religion, national origin, protected veteran, military status, physical or mental disability, sexual orientation, gender identity or expression, genetics or other protected status.
Who is Acxiom?
We are leaders in helping brands achieve the number one mantra for every business – know your customer. For fifty years, we've helped marketers deal with a fast-changing future of growing channels, data and technology. By understanding the customer, marketers can communicate with relevance everywhere and drive better customer experiences that build a better brand and, in turn, better business.
We're one of the marketing industry's most experienced, respected and forward-thinking leaders. For nearly fifty years, we've helped the world's best marketers understand their customers so that they can reach people with relevance rather than randomness. Our products and solutions form the data foundation that make it possible for marketers to drive better customer experiences and meaningful interactions at scale across every channel.
Our job opportunities will give you the opportunity to showcase your talents, grow your skills, and expose you to cutting-edge technologies, whether you're an engineer, developer, products guru, systems and security expert, sales and consulting executive, or an intern looking to gain real experience with a company that will make you stand out.
At Acxiom, our values begin with our associates, who are the single most important driver of our success. We're looking to hire people who share our core values: collaboration, excellence, innovation, a focus on outcomes, and being empowered to make and own decisions that benefit our clients and our company. Our values represent our brand promise – to our clients and to our associates – and define our company culture.
If you are interested in applying for employment with Acxiom and need special assistance or an accommodation to apply for a posted position, contact our recruiting department at 1-877-314-2049.
Attention California Applicants: Please see our California Consumer Privacy Act notice here (http://www.interpublic.com/ccpa-privacy-notice/) .
Attention Colorado Applicants: This position is not located in Colorado but applications for remote work may be considered. For information about this role under CO Equal Pay Law, please contact recruit@acxiom.com
We highly recommend you create an account to monitor your resume submissions. Click on the Sign In link above to create an account or sign up at the end of your application.
Interested in Acxiom? Learn about our Equal Opportunities, job postings, and more:
About Us (http://www.acxiom.com/about-acxiom/)
Follow Us on Twitter
Find Us on Facebook (http://www.facebook.com/AcxiomRecruiting)
Careers Page
LinkedIn (http://www.linkedin.com/company/acxiom)
Acxiom LLC