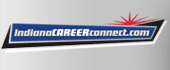 Job Information
Innovation Associates, Inc.

Software Engineer - Stack Technologies

in

Indianapolis

,

Indiana
Software Engineer - Stack Technologies
At iA, we are on a mission to provide continuous innovation in pharmacy technology. iA is a leading provider of high-volume pharmacy automation solutions, partnering with pharmacy providers to create high volume centralized solutions that help optimize prescription fulfillment providing patient choice for how they get their prescription while pharmacists deliver impactful patient care. Our scalable solutions deliver critical patient data across local and remote systems, enable better-informed decisions, increase efficiencies, and create a safer environment for patients. Pharmacy automation and software solutions work hard behind the scenes so pharmacists can get out front and work with patients.
Why work at iA? At iA, we know the most important assets of our company are the people who work here, and we hope our optimism for the future of iA is shared by each and every one of our employees.
Job Summary
The Software Engineer of Stack Technologies will be responsible for designing, developing, and maintaining the Symphony suite of products utilizing various Stack products / technologies. This software development professional will participate in stack interface programming, research, design & prototyping activities focused on new enhanced Symphony product features.
Duties
This job description is not totally inclusive of all the job functions and an employee assigned to this role may have additional, job-related duties.
Essential Functions:
Design elegant and robust solutions for new applications or existing iA products

Develop proof-of-concept level software solutions using modern web development techniques, tools and languages

Work with Architecture group to design and implement robust, reliable and highly scalable APIs, messaging and business-logic solutions

Work with user experience designers to implement elegant, efficient user experiences

Design software solutions that conform to iA logging and analytics standards

Design testing approaches to ensure code coverage at object and end-to-end functional levels

Produce thorough, peer-reviewed design documentation, conforming to iA design standards, that can be scheduled for implementation

Review platform analytics to improve software performance

Recommend improvements to existing software solutions and implementations

Develop technical guidance documentation for Quality Assurance group to enable automated testing implementations for module and integration testing.

Participate in Scrum development cycles

Communicate with Technical Product Manager on project specific activities, including meeting summaries and action items

Maintain and update department documentation and/or templates as needed
Supervisory Responsibilities:
This role will not have any supervisory responsibilities.
Systems Used:
Hardware – Laptop/desktop computer, printer, copier, scanner, fax machine, telephone, cell phone, and calculator
Software – Microsoft Visual Studio, Microsoft Office Suite, Smartsheets, other as necessary
Education, Experience, and Skills
Basic Qualifications
Bachelor's Degree in Computer Science or related field

3+ years' experience using web/ cloud/ mobile based stack development technologies.
Preferred Skills
2+ years' experience using relational and NoSQL databases

2+ years' experience using messaging platforms such as Kafka, RabbitMQ etc

Ability to adapt quickly to changing requirements and short schedules

5+ years' experience with Microsoft operating systems and Office tools

Experience with Visual Basic .NET building Web Applications

Experience with NoSQL databases and ElasticSearch

Experience with Microsoft Team Foundation Server

Ability to work in a fast-paced environment

Proficiency in using Microsoft development tools and applications

Ability to work independently

Customer-focused

Results driven

Excellent written and communication skills

Demonstrates an understanding of software product lifecycles

Demonstrates ownership for assigned tasks

Physical Activities and Requirements

Prolonged periods of computer-based work

Ability to lift up to 15 pounds at a time

Ability to travel as necessary
Work Schedule & Required Availability
This is an exempt salaried position (expected to work as many hours as necessary to fulfill job duties)