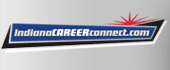 Job Information
Oracle

Software Development Senior Manager (JoinOCI)

in

Indianapolis

,

Indiana
Manage a team that designs, develops, troubleshoots and debugs software programs for databases, applications, tools, networks etc.
As a manager of the software engineering division, you will apply your knowledge of software architecture to manage software development tasks associated with developing, debugging or designing software applications, operating systems and databases according to provided design specifications. Build enhancements within an existing software architecture and suggest improvements to the architecture.
Manages and controls activities in multi-functional areas of sections. Ensures appropriate operational planning is effectively executed to meet Corporate specifications. Demonstrated leadership and people management skills. Strong communication skills, analytical skills, thorough understanding of product development. BS or MS degree or equivalent experience relevant to functional area. 4 years of software engineering or related experience.
Oracle is an Affirmative Action-Equal Employment Opportunity Employer. All qualified applicants will receive consideration for employment without regard to race, color, religion, sex, national origin, sexual orientation, gender identity, disability, protected veterans status, age, or any other characteristic protected by law.
Oracle Cloud Infrastructure Team is building a new Operations Tooling Development group that operates at high scale in a broadly distributed multi-tenant cloud environment. Our customers run their businesses on our cloud and our mission is to provide them with best-in-class compute, storage, networking, database, security and an ever-expanding set of foundational cloud-based services. This team will provide tooling to make Service Teams ability to operate easier, automated, and standard across our product offerings.
We are looking for a talented Senior Development Manager to join the team and lead a team of software developers and program managers focused on building innovative experiences in a fast-paced, startup-like environment. We are at an early stage, working on ambitious new initiatives and efforts. You will have a deep and direct impact on our solutions and help lead the way in this area as we work to redefine the space and improve our operational efficiencies and experiences.
Job Description:
The Operational Development and Tooling team is responsible for building core internal operational solutions ranging from automation, to building efficient systems to support scalable processes, to providing creative solutions for other Cloud Service Teams in reducing operational load, which ultimately improves the Customer experience. We are looking for strong, talented developers to take on the challenge of engineering infrastructure solutions for scale, driving performance while providing high availability and resiliency to our customers. Your team will have diverse expertise in systems, networking, and software development to provide the stability, performance and reliability our customers come to expect. We work with multiple service development teams, identify cross-team issues with associated operational risk, and work with many teams across the organization to resolve underlying problems. With a mixt of engineering solutions, troubleshooting expertise, and general operational guidance this role also requires communication and organizational skills. You are the interface between Engineering Operations and Service Teams. The work delivered is mission critical and directly contributes to our customer's success.
About You:
You obsessively advocate on the customer's behalf, have a clear understanding of their goals and how they align or conflict with business goals and technical constraints.

You are a customer evangelist and work to win hearts and minds across the organization.

You are willing to roll up your sleeves, and work on hard technical problems alongside engineers, program managers, and Service Team managers and engineers.

You provide mentorship and guidance to individual contributor engineers helping them design, deliver and maintain high quality products.

You build the vision, strategy and roadmap for the team and ensure quality delivery of solutions.

You explore a variety of technical directions and help team members understand pros/cons to facilitate getting to great solutions.

You know when to dig deep, when to pushback and also when to make trade-offs to get things done.
Responsibilities:
Provide career management and guidance to a team of engineers and sometimes other engineering/program managers.

Grow the team by recruiting and hiring top talent.

Evangelize customer-first thinking across a variety of teams.

Work closely with cross-functional teams—including leadership, engineers, other engineering managers, quality assurance, security, compliance, and support.

Juggle multiple projects and ensure we have the right resources working on the right features.

Give and solicit feedback from other teams and team members.

Facilitate the creation of new lightweight processes to make success repeatable.

Contribute to design strategy and thought leadership discussions.
Preferred Qualifications:
BS degree in Computer Science or equivalent practical experience.

5 Years of industry experience in engineering management and software engineering.

A strong portfolio or samples of work demonstrating creative and innovative solutions.

Ability to quickly grasp and distill highly complex issues into clean, understandable solutions.

Excellent communication, presentation, interpersonal and analytical skills including the ability to communicate complex concepts clearly and persuasively across different audiences.

Ability to work in a collaboratively in a cross-functional team environment

Working in an agile environment

Knowledge of IaaS and Cloud Computing.

Knowledge of Operational Tooling solutions

Experience working with multiple programming languages - Java, C , Python, Ruby, C# etc.

Working knowledge of security or designing secure solutions

Previous experience leading and managing both software dev and infrastructure engineers for cloud based full stack solutions

Passionate about creating intuitive user experiences
Job: *Product Development
Organization: *Oracle
Title: Software Development Senior Manager (JoinOCI)
Location: United States
Requisition ID: 20000W9T
Oracle