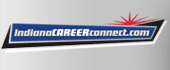 Job Information
Oracle

Software Developer 4

in

Indianapolis

,

Indiana
Design, develop, troubleshoot and debug software programs for databases, applications, tools, networks etc.
As a member of the software engineering division, you will take an active role in the definition and evolution of standard practices and procedures. You will be responsible for defining and developing software for tasks associated with the developing, designing and debugging of software applications or operating systems.
Work is non-routine and very complex, involving the application of advanced technical/business skills in area of specialization. Leading contributor individually and as a team member, providing direction and mentoring to others. BS or MS degree or equivalent experience relevant to functional area. 7 years of software engineering or related experience.
This is a remote/office based position which may be performed anywhere in the United States except for within the state of Colorado.
Oracle is an Affirmative Action-Equal Employment Opportunity Employer. All qualified applicants will receive consideration for employment without regard to race, color, religion, sex, national origin, sexual orientation, gender identity, disability, protected veterans status, age, or any other characteristic protected by law.
Oracle's Cloud is a ground-up effort to build Infrastructure and Platform as a Service that operate at high scale in a broadly distributed multi-tenant cloud environment. Our customers run their businesses on our cloud, and our mission is to provide them with best in class compute, storage, networking, database, security, and an ever-expanding set of cloud-based services. For more information, please check https://cloud.oracle.com/home
Fusion Applications (http://www.oracle.com/us/products/applications/overview/index.html) are designed and developed ground up, to host the entire enterprise in the cloud. Our team Fusion Release Engineering (FRE) is a central portfolio team for Fusion Applications Development that specializes in automation frameworks and continuous integration between Fusion Applications, Middleware and RDBMS. We specialize in SaaS and Cloud automation as well as server side abstraction frameworks.
We're seeking dynamic people in this high-profile, agile development team. This team does work in both systems processing and dynamic user interfaces. We have exciting new projects in cloud deployment automation, Continuous Integration and Delivery, Native Cloud services, Big Data Analysis, Mobile Frameworks and Cloud Computing. Members get exposed to new technology and frameworks on a regular basis. The team is comprised of many Senior Software developers / Architects eager to work with new colleagues. We always look for enthusiastic, passionate individuals with a willingness to learn new technologies in all our new recruits and interns.
You should be a strong Java developer with ability to dig deeper into any part of the stack. In depth understanding of the fundamentals of distributed systems is a must. You must also have an exposure to the Microservices Technology/Platform and its related technical stack. You also be able to apply those fundamentals to real-world problems and come up with specialized solutions. Your work will require you to interact with cross functional teams and co-operate with people working in different areas of the stack. You should value simplicity and scale, work comfortably in a collaborative, agile environment, and be excited to learn.
The ideal candidate will demonstrate strong skills in several of the following areas:
BS/MS in Computer Science or equivalent with minimum of 8 years of experience

Demonstrable Computer science fundamentals, object-oriented design, and Java programming

Large scale SaaS/PaaS based cloud native enterprise application development experience is highly desired.

Work in an Agile DevOps continuous delivery deployment environment with geographically distributed teams is highly desired.

Strong full stack Programming experience in Java, JavaScript, python, Perl/shell scripting, Oracle RDBMS (SQL and NOSQL) is highly desired

Very good understanding of Micro-services based architecture, working knowledge in Docker and Kubernetes is highly desired

Very good experience in CICD processes and tools like Jenkins and Git is highly desired.

Web & Mobile GUI development Tools/Frameworks experience (Angular, react, OJet) is desirable.

Familiarity with AI techniques and ML concepts are desired

Strong problem solving and communication skills

Automation & tool development for monitoring & managing large-scale systems is a plus

Expertise in developing and operating highly scalable & available systems is highly desired

Soft Skills :
o Must be independent, self-motivated and a team player
o Ability to communicate with people of different cultural and language background
o Must work well under pressure on multiple projects.
Job: *Product Development
Organization: *Oracle
Title: Software Developer 4
Location: United States
Requisition ID: 200015YG
Oracle