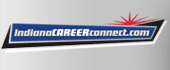 Job Information
Praxair, Inc.

Slurries Technician

in

Indianapolis

,

Indiana
Slurries Technician
Description
Praxair Surface Technologies, Inc. (PST), a subsidiary ofLinde, Inc, a global industrial gas company, offers a comprehensive array ofhigh-performance coatings and technologies to the aviation, energy and otherindustries. By continuously advancing coatings technologies, PST helpscustomers improve environmental performance, decrease energy consumption,extend component life, improve productivity, minimize downtime, reduceoperating costs and produce high-quality products. Additional information aboutPST is available atwww.praxairsurfacetechnologies.com.
The Slurry Operator is responsible for safe, reliable,and efficient operations of a batching/mixing operations and associatedprocessing equipment. This is a challenging and rewarding job that requires theemployee to have problem solving capabilities in all production associatedprocesses.
The Slurry Operator performs the operations necessary tosafely produce water based or solvent slurries, at the correct volumes andquality necessary to achieve world class coatings. It is expected that thesestandards be met by following Praxair Standard practices in all aspects of thisjob.
Ability to read, understand and use ProductManufacturing Instructions (PMI's), Job-Safety Analysis' (JSA), and schedule toaccomplish daily production tasks

Follows step by step instructions detailed bysenior operators in turnover reports, written job instructions, or verbalinstructions

Displays basic understanding and knowledgeregarding safe operation of the batching/mixing and processing equipment (i.e. mixers,blenders, screeners, mills, forklift, etc.)

Demonstrates a basic level of skill and knowledgerelated to slurry operations (i.e. mixers, mills, dispersators, etc.) requiresassistance from senior operator or team leader to complete tasks

Capable of performing basic math includingpercentages to calculate and weigh out batches

Safely performs batch weigh outs, mixingoperations, processing of powders on production equipment with guidance fromsenior operators or team leader.

Inspects and tests products with QC lab tomonitor and control production process

Performs basic statistical process control suchas tracking data and updating charts, KPI's for department

Displays ability to make minor and routineadjustments to production equipment without the assistance from maintenance

Displays basic ability to function withindatabase management tools such as Oracle, eAM, wavefront, etc.

Cleans and inspects all processing and blendingequipment

Collaborates cross-functionally betweenoperations, engineering, quality departments

Manages own daily workflow requirements to meetproduction schedule

Ability to complete forklift certificationwithin 60 days of employment

Support current and new safetyinitiatives/policies

Maintain equipment and housekeeping within workenvironment

Ability to cross-train within other areas of theplant depending on the needs of the business
Qualifications
High School Diploma or GED required

Must be able to read, comprehend and understandwork instructions as well as technical specifications

Must be able to add, subtract, multiply anddivide in all units of measure

Must be able to operate fork truck, electrichoist and overhead crane.

Capable of lifting up to 40lbs

Frequent standing, walking, bending, reaching,hand and finger manipulation, occasional stooping, crouching, and climbing
Accessto export controlled technology/technical data and/or items required to performthis Position are subject to the laws of the United States (including but notlimited to the Export Administration Regulations ("EAR"), 15 C.F.R.Parts 730-799, and/or the International Traffic in Arms Regulations("ITAR"), 22 C.F.R. Part 120-130) and the company's export controlprocedures, pursuant to which the release of such technology/technical dataand/or items to anyone other than a U.S. Person\
may be considered an export tothe person's home country and may require authorization from the U.S.Government. Thus, additional information in this regard may be required fromapplicants for this Position. Thank you for your cooperation in this matter.
\
Pursuant to the EAR and the ITAR, a U.S. Person includes any individual who isgranted U.S. citizenship, any individual who is granted U.S. permanentresidence (i.e., a "green card" holder), or any individual who isgranted political asylum or other protected status under applicable law.
All qualified applicants will receive consideration for employment without regard to race, color, religion, sex, sexual orientation, gender identity, national origin, protected veteran status, or disability.
Job Operations
Primary Location Indiana-Indianapolis
Schedule Full-time
Req ID: 20001524
Praxair, Inc.