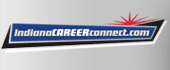 IPS – Integrated Project Services, Inc.

Senior Superintendent

in

Indianapolis

,

Indiana
IPS is hiring! We are looking for a talented Senior Superintendent to join our industry leading Construction Management team working out of our Overland Park, KS office at a client site in Indianapolis, IN. The successful candidate wil have life sciences (pharmaceutical, biotechnology, etc.) experience; previous work in design build is a plus.
The Senior Superintendent leads specific construction site activities, including specific trades and manages parts of the field operations on projects.
Job Duties and Responsibilities
Assumes primary responsibility for activities associated with specific trades on assigned construction sites.

Leads assigned vendors and subcontractors to meet project goals.

Ensures achievement of safety objectives on assigned projects.

Ensures achievement of corporate goals for assigned projects.

Ensures projects meet applicable quality requirements.

Interacts with clients at site on assigned projects and promotes positive relationships.

Special projects as assigned.
Operations & Administrative Duties
Supports the Construction Manager in the development and maintenance of preconstruction, construction and closeout execution plans.

Supports the Construction Manager in the development and maintenance of project schedules, including targeted and actual activities lists, durations and sequencing logic.

Develops a working knowledge of the project budget for assigned trades, and identifies exceptions to the project budget throughout execution of the project.

Supports the Construction Manager in the development of change control documentation and related financial documentation. Vigorously protects corporate positions.

Oversees the work of assigned vendors and subcontractors to ensure compliance with quality requirements.

Participates in constructability reviews of design documents.

Supports Project Manager and Construction Manager in the procurement and coordination of all required extracorporate project resources. Works with Project Manager and Construction Manager to conduct pre-bid walk-through and descope meetings. Works with Project Manager and Construction Manager to select subcontractors and vendors.

Supports the Project Manager in the evaluation of vendor and subcontractor invoices. Assists in evaluation of requests for payment against actual performance.

Manages subcontractor and vendor change requests. Evaluates legitimacy of request in terms of contractual requirements and validity of cost estimate.

Facilitates communication between subcontractors, vendors and project personnel, and produces documentation of communication between project participants. Supports the RFI process.

Personally makes periodic site inspections and evaluations and reports on the results of those inspections.

Supports the Construction Manager in the production of daily reports of site conditions, including weather, force levels and safety issues.

Completes job safety analysis documentation and other safety documentation as required by corporate safety program.

Supports the Construction Manager in periodic coordination meetings with trade subcontractors at site.

Supports the Construction Manager and Document Control to ensure that all submittals are distributed, reviewed and stored to meet project and corporate requirements. Reviews submittals as necessary to meet project requirements.

Supports the Project Manager and Construction Manager in ensuring compliance of project activities with legal and regulatory requirements.

Oversees startup activities of assigned trades if included in the project scope.

Oversees commissioning activities of assigned trades if included in the project scope.

Bachelor's degree in Engineering, Construction Management or a related discipline or an equivalent technical degree.

A minimum of 10 years of experience in construction site management.

Full time travel and temporary relocation from 6 weeks up to 1 year may be required as projects are being executed nationally.
About Us
IPS-Integrated Project Services is a global leader in developing innovative and cost effective solutions for the engineering, construction, commissioning and qualification of complex pharmaceutical and biotech research and manufacturing facilities. With technical expertise spanning R&D to pilot-scale to large-scale production, our team specializes in the technology, trends and regulatory environment to successfully deliver capital projects and improve operations. For over thirty years, we have applied unique LEAN methodologies throughout the project life cycle, continually finding ways to do things better and more efficiently, delivering higher quality and controlling costs. Headquartered in Blue Bell, PA, IPS is a multi-national company with over 1,100 professionals worldwide and offices in California, Indiana, Kansas, Massachusetts, New Jersey, North Carolina, Pennsylvania, Brazil, Canada, China, Ireland, Singapore, Switzerland, UK and four locations in India. Visit our website at www.ipsdb.com.
Specialties
Process Architecture, Process Design, Engineering, Construction, Commissioning, Qualification, LEAN Project Delivery, Strategic Master Planning, Energy Conservation Management, Project Controls, Program/Project Management, Operations/Logistics Strategy and Planning, EPCMV and Staffing Services.
IPS is an equal opportunity, affirmative action employer of protected veterans (M/F/D/V).
Attention Search Firms / Third Party Recruiters: IPS is not seeking assistance or accepting unsolicited resumes from search firms for employment opportunities with IPS. Regardless of past practice, all resumes submitted by search firms to any employee at IPS via-email, the Internet or directly to hiring managers at IPS in any form without a valid written search agreement in place for a specific position will be deemed the sole property of IPS, and no fee will be paid in the event a candidate is hired by IPS as a result of the referral or through other means.
ID: 2018-3422
Street: 320 N. Meridian Street