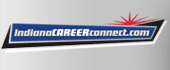 Job Information
Acxiom LLC

Senior Software Engineer

in

Indianapolis

,

Indiana
The Senior SE analyzes, designs, programs, debugs, and modifies software to enhancements and/or new products used in local, networked, or Internet-related computer programs. Code may be used in commercial, end-user applications and internal tools that improve efficiencies that supporting our diverse industry segments and clients. Using current programming language and technologies, writes code, completes programming, and performs testing and debugging of applications. Completes documentation and procedures for installation and maintenance. May interact with users to define system requirements and/or necessary modifications. As you advance in your career the expectation is individuals become thought leaders and communicate those ideas.
What you will do:
We are looking for an engineer who isn't afraid of a challenge.
Here at Acxiom, we are building the next generation of Acxiom's Data Platform (DAAS) and you will be working on core pieces supporting, the UDS API. ( https://developer.myacxiom.com/ ).
Our stack depends on a variety of languages including Java (Spring Boot), C++, Javascript (AngularJS), Python and more. Knowing these technologies will help but being prepared to learn will make the difference.
Here in Acxiom Data and Identity, our culture is important. We do things to keep the work interesting including:
Bi-annual Hackathons - You can pull a team together and spend a week working on something that interests you.

Flexibility - We are deeply flexible and dedicated to maintaining a good work life balance. So, if you want to work from home , we won't begrudge you.

Casual Attire - We have a laid-back dress code so we dress comfortably most of the time.
Do you have?
4-year college degree in related field of study or equivalent work experience

2+ years programming experience in Java or another OOP language

Exposure to the Linux CLI

Exposure to Frontend (HTML/Javascript)

Supporting skills: Git, Maven, Ant, Markdown, OAuth, REST, SQL, Eclipse/IntelliJ

Ability to successfully communicate both verbally and written

Proven analytical skills

Ability to work independently

Ability to maintain positive relationships with partners

Sense of ownership mentality and track record of successful high-quality results
#GD17
What will set you apart:
Spring/JEE/Maven

Express / Angular / JQuery

Python

Elasticsearch/Spark/Hadoop

Jenkins / Jira / Confluence

Scrum Methodology

Jaspersoft

AWS/GCP

OpenShift/OpenStack/Docker / Kubernetes / Microservices/Ansible/ Chef / Cloudforms
Primary Location City/State:
Homebased - Conway, Arkansas
Additional Locations (if applicable):
Acxiom is an affirmative action and equal opportunity employer (AA/EOE/W/M/Vet/Disabled) and does not discriminate in recruiting, hiring, training, promotion or other employment of associates or the awarding of subcontracts because of a person's race, color, sex, age, religion, national origin, protected veteran, military status, physical or mental disability, sexual orientation, gender identity or expression, genetics or other protected status.
Who is Acxiom?
We are leaders in helping brands achieve the number one mantra for every business – know your customer. For fifty years, we've helped marketers deal with a fast-changing future of growing channels, data and technology. By understanding the customer, marketers can communicate with relevance everywhere and drive better customer experiences that build a better brand and, in turn, better business.
We're one of the marketing industry's most experienced, respected and forward-thinking leaders. For nearly fifty years, we've helped the world's best marketers understand their customers so that they can reach people with relevance rather than randomness. Our products and solutions form the data foundation that make it possible for marketers to drive better customer experiences and meaningful interactions at scale across every channel.
Our job opportunities will give you the opportunity to showcase your talents, grow your skills, and expose you to cutting-edge technologies, whether you're an engineer, developer, products guru, systems and security expert, sales and consulting executive, or an intern looking to gain real experience with a company that will make you stand out.
At Acxiom, our values begin with our associates, who are the single most important driver of our success. We're looking to hire people who share our core values: collaboration, excellence, innovation, a focus on outcomes, and being empowered to make and own decisions that benefit our clients and our company. Our values represent our brand promise – to our clients and to our associates – and define our company culture.
If you are interested in applying for employment with Acxiom and need special assistance or an accommodation to apply for a posted position, contact our recruiting department at 1-877-314-2049.
Attention California Applicants: Please see our California Consumer Privacy Act notice here (http://www.interpublic.com/ccpa-privacy-notice/) .
Attention Colorado Applicants: This position is not located in Colorado but applications for remote work may be considered. For information about this role under CO Equal Pay Law, please contact recruit@acxiom.com
We highly recommend you create an account to monitor your resume submissions. Click on the Sign In link above to create an account or sign up at the end of your application.
Interested in Acxiom? Learn about our Equal Opportunities, job postings, and more:
About Us (http://www.acxiom.com/about-acxiom/)
Follow Us on Twitter
Find Us on Facebook (http://www.facebook.com/AcxiomRecruiting)
Careers Page
LinkedIn (http://www.linkedin.com/company/acxiom)
Acxiom LLC