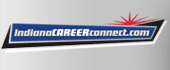 Job Information
Humana

Senior Database Engineer

in

Indianapolis

,

Indiana
Description
The Senior Database Engineer leads important projects in design, development, implementation and management of databases. The Senior Database Engineer work assignments involve moderately complex to complex issues where the analysis of situations or data requires an in-depth evaluation of variable factors.
Responsibilities
The Senior Database Engineer develops database architectures to address business requirements, ensuring system scalability, security, performance and reliability. Designs database applications such as interfaces, data transfer mechanisms and data partitions to enable efficient access of the generic database structure. Creates plans for architecture updates and integrates new systems with existing warehouse structure to refine performance/functionality. Generally has in-depth knowledge and expertise of database technologies, along with solid programming, design and system analysis skills. Begins to influence department's strategy. Makes decisions on moderately complex to complex issues regarding technical approach for project components, and work is performed without direction. Exercises considerable latitude in determining objectives and approaches to assignments.
KEY ACCOUNTABILITIES
Perform Planning and Analysis
Learn and gain thorough understanding of relevant databases and processes in place to meet the data needs of required business capabilities

Perform analysis of changes needed to meet modified or new business capabilities

Document business requirements and translate to technical specifications

Perform benefit and cost analysis for proposed solutions

Create plans for intended architecture updates and ensure integration with new and existing systems and warehouse structures

Stay current on changing database and related technologies
Develop Database Architectures to meet/exceed defined business requirements
Engineer architecture solution that scales well beyond expected usage

Ensure solutions meet/exceed necessary NIST security standards

Engineer solutions that meet/exceed expected performance standard measures

Engineer solutions that meet/exceed expected reliability uptime standards

Develop ETL packages to ensure proper loading and extracting of data from databases and warehouses

Design, engineer and implement solutions to enable users with proper credentials to access database/warehouses

Collaborate with architects and software engineers to ensure viability of new/modified solutions

Collaborate with Data Governance team to ensure data is properly defined and lineage is maintained
Support Solution Testing and Implementation
Prepare system deployment and communication plan

Coordinate System Integration Testing (SIT) and ensure success before moving to User Acceptance Testing (UAT)

Coordinate UAT and assist testers as needed to ensure complete and accurate testing. Obtain approval from each business owner or delegate before declaring ready to deploy.

Assist with creation of deployment plan (including post implementation verification) and coordinate implementation at scheduled time.

Provide support and troubleshooting as needed.
Required Qualifications
Our Department of Defense contract requires U.S. Citizenship

Successfully receive interim approval for government security clearance (eQIP - Electronic Questionnaire for Investigation Processing)

5 or more years of technical experience

Experience with ETL

Experience with SSIS

Experience with SQL

Experience designing, developing, and testing of software applications and/or infrastructure

Experience leading project delivery

Ability to work well in a team setting

Experience with Microsoft Office or similar tools

Knowledge of Systems Development Life Cycle

Experience problem solving and consultation within complex environments

Facilitating cross-functional teams' efforts

Must be passionate about contributing to an organization focused on continuously improving consumer experiences
Preferred Qualifications
EDW experience

Data Governance experience

Healthcare experience
Scheduled Weekly Hours
40
Humana